CO233A – Carbon Monoxide Gas Sensor with Display
The CO233A is Carbon Monoxide (CO) gas sensor with display for detection of Carbon Monoxide (CO). The sensor is compatible with the complete range of Duomo conventional gas controllers. It features a Time weighted average (TWA) feature that can indicate when gas levels have been over lower levels for a set time periods.
Other versions
Quantity discount
Quantity
1-4
5-9
10-19
20+
Price

£

291.21

£

276.65

£

262.09

£

247.53
CO233A- Carbon Monoxide Gas Sensor Certified EN50291 for Toxic Gas 12-24V DC Supply
The CO233A is an essential Carbon Monoxide gas sensor, designed for professionals in the gas safety and control industry. It provides a 4-20mA signal output that is sent to any of the Duomo controller panels listed.
The 6 colour display informs the user of the status and CO levels. For example the Short term exposure limit (STEL) over 15 minutes and the time weighted average (TWA) over 8 hours. These levels are constantly tested and the display changes accordingly. 300ppm activates the main alarm relay. Another key point is the 0-300ppm linear output conforms to the 4-20mA standard. Making it easy to monitor and track CO levels accurately. This provides a signal if gas levels stay above a concentration over a given time period, such as 30ppm for 120 minutes. This makes the CO233A sensor invaluable for monitoring CO levels in boiler rooms as part of a complete gas detection system.
EN50270 & EN45544-1-3 Compliant
The CO233A sensor is EN50270 & EN45544-1-3 Compliant. Making the sensor a reliable solution for detecting Carbon Monoxide (CO) in various applications. It is designed with electrochemical sensor technology for accurate detection and measurement.
4-20mA Signal Output
With the CO233A sensor's 4-20mA signal output, you can monitor and track CO levels easily. It features both linear and on/off time-weighted average signals.
Compatibility with Various Gas Controllers
The CO233A sensor is compatible with Duomo's GS100M, GS300M, GS300Mc, BX444Mc, BX150, and BX316 conventional gas controllers. It offers a seamless integration experience.
Protective Ratings
Offering IP66 protective rating for enclosure and IP65 protective rating for the sintered head. The CO233A sensor performs well even under harsh working conditions. It is built to last and ensures safety and reliability.
CE Certified
The CO233A sensor is CE certified as per no. 96125. It meets the strict safety and performance standards set by the European Union.
Multiple Versions
The CO100AR is a CO233A sensor version without a display, allowing for easy readings and visual validation of CO levels.
The CO100P is specifically set up for use in car parks, providing a tailored solution for CO monitoring needs in such environments.
Long-Term Reliability with 3-Year Guarantee
Duomo's CO233A sensor comes with a 3-year guarantee, ensuring its long-term reliability and performance. Rest assured that our team values honesty, comprehensive support, and the ability to adapt and evolve beyond the present.
At Duomo, we're proud to provide solutions that improve safety and efficiency. The CO233A sensor is just one of many innovative products that we offer. We're here not just for today, but for the next 25 years and beyond, constantly adapting and evolving to meet the needs of our customers.
Features
Product Details
Autosetting feature for calibration and Diagnosis
Preset to TWA and STEL Standards
6 Colour Display for increased visibility
IP65 Protection
4-20mA Industry Standard Output
Conventional GS or BX Control Unit Compatible
EN50270 & EN45544-1-3 Compliant
3 year guarantee
Support
Onsite Diagnostics
If you require onsite diagnostics or technical assistance with any of our products please contact us
Service
We recommend Duomo Gas Detection products are serviced at least annually to ensure efficacy and extend sensor life. Our qualified team of engineers are available Nationwide.
Service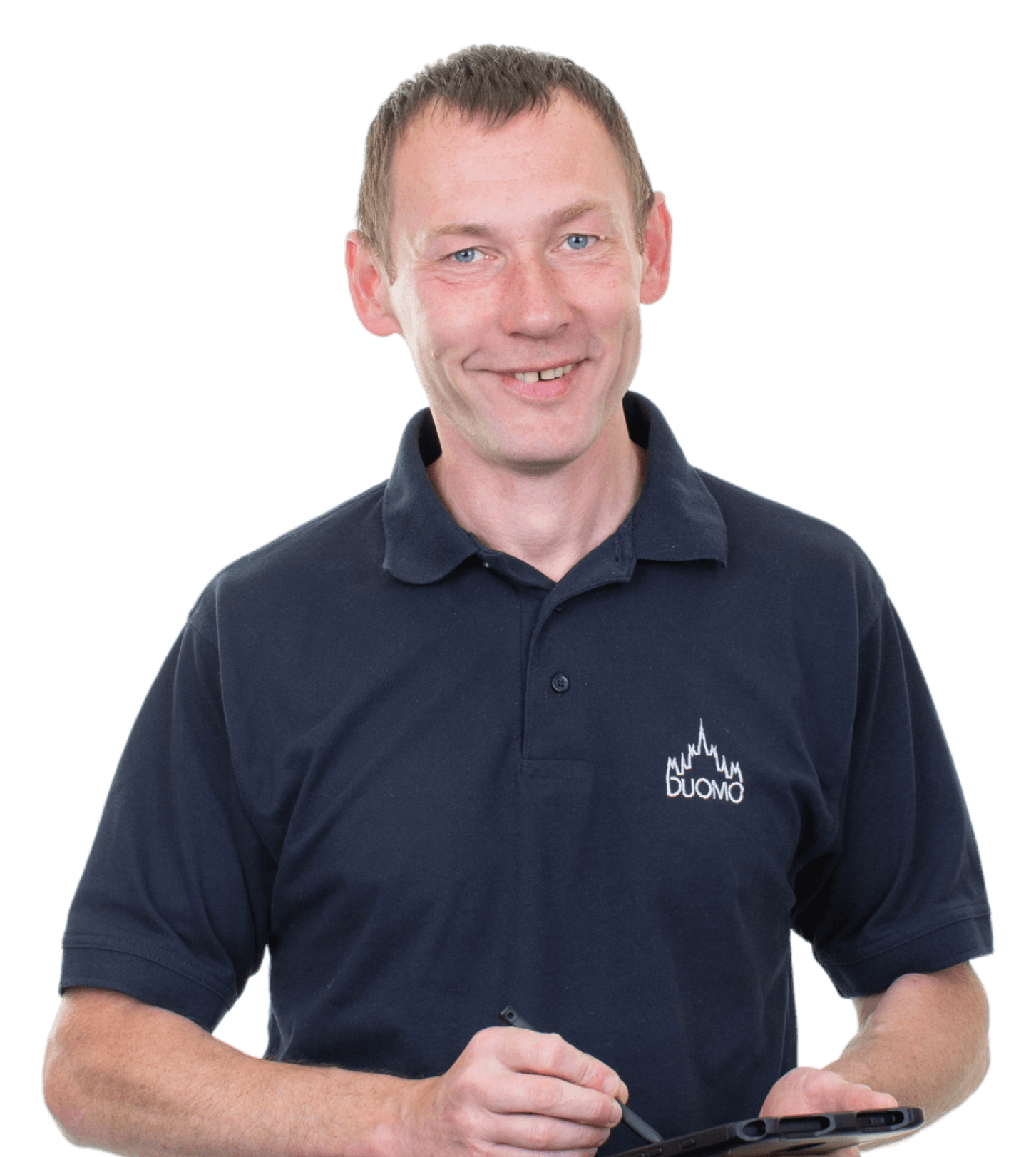 If you require technical assistance or an annual service on this product please contact us and we will be happy to help. Our qualified team of engineers are available Nationwide.