Using the simple, frictionless Magnehelic movement which transmits the effect of changes in pressure from a diaphragm to an indicating pointer by means of magnetic linkages, they quickly indicate low air and compatible, non-corrosive gas pressures, either positive, negative (vacuum) or differential. The design resists shock, vibration and over-pressures. It avoids wear and physical contact which might destroy the accuracy and sensitivity of the instrument. There is no manometer fluid to evaporate, freeze or cause toxic or levelling problems.
Features
Product Details
Service: Non-corrosive air & natural gas
Accuracy: ± 2% of full scale throughout range 21.1°C
Pressure limits: -0.677 bar to 1.034 bar
Overpressure: Relief plug opens at approximately 1.72 bar, standard gauges only
Temperature limits: -7°C to +60°C
Size: 101.6 mm diameter dial face
Mounting orientation: diaphragm in vertical position
Process connections: 1/8" female NPT duplicate high and low pressure taps-one pair side and one pair back
Weight: 510 g
Support
Onsite Diagnostics
If you require onsite diagnostics or technical assistance with any of our products please contact us
Service
We recommend Duomo Gas Detection products are serviced at least annually to ensure efficacy and extend sensor life. Our qualified team of engineers are available Nationwide.
Service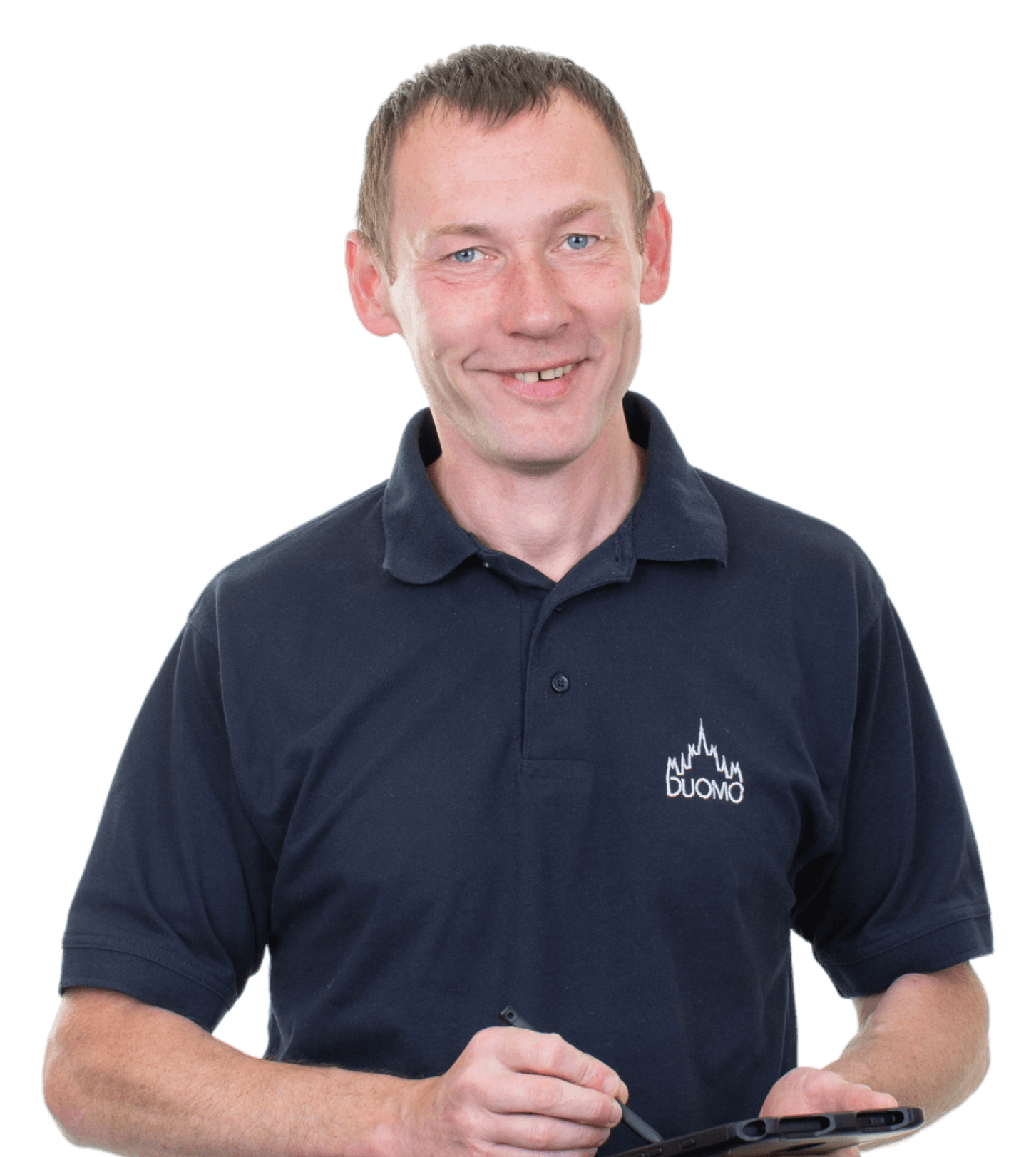 If you require technical assistance or an annual service on this product please contact us and we will be happy to help. Our qualified team of engineers are available Nationwide.