GS300Mc – 3 Channel Gas Detection Controller
The GS300Mc is a three channel gas detector controller for various explosive and toxic gases. A wall or panel mounted with colour changing display. Compatible with the complete Duomo gas sensor range. The GS300M is a 3 Zone detector with a LCD Display.
Quantity discount
Quantity
1-4
5-9
10-14
15+
Price

£

399.03

£

379.08

£

359.13

£

339.18
You may be interested in...
Firstly, the GS300Mc uses a colour changing display. Therefore, making the panel status immediately obvious. The GS300Mc Gas Detector also has an override feature. As a result, sensor testing can be done with full control over outputs.
GS300Mc setup options
Number of sensors from 1 to 3
Type of gas to be sensed (explosive or toxic)
Positive Safety Option (on or off)
Main alarm relay action (latching or auto-reset)
Oxygen Detection (on or off)
Two LED's show either battery or a sensor wiring faults. Finally, there are two plug in terminal blocks. One for mains supply and alarm circuit wiring. The second for sensor connections. This reduces the chance of incorrect site wiring.
Features
Product Details
Three channel protection
230VAC supply
4-20mA signal sensor input
Wall or panel mounted
Digital Display with Colour change feature
Emergency Stop connections
Timed sensor test facility
Positive safety option
Detection of Toxic 0-300ppm / Explosive Gas(es) 0-20%LEL / Oxygen 0-25%
3 alarm stages - 1st & 2nd pre-alarm and main alarm
IP44 protective rating
CE certified and approved to EN 61010-1, EN 50270, EN 50271, EN 45544-3, EN 60079-29-1, EN 50104
3 year guarantee
Support
Onsite Diagnostics
If you require onsite diagnostics or technical assistance with any of our products please contact us
Service
We recommend Duomo Gas Detection products are serviced at least annually to ensure efficacy and extend sensor life. Our qualified team of engineers are available Nationwide.
Service
Downloads
GS300Mc Datasheet

1.79 MB | pdf

Download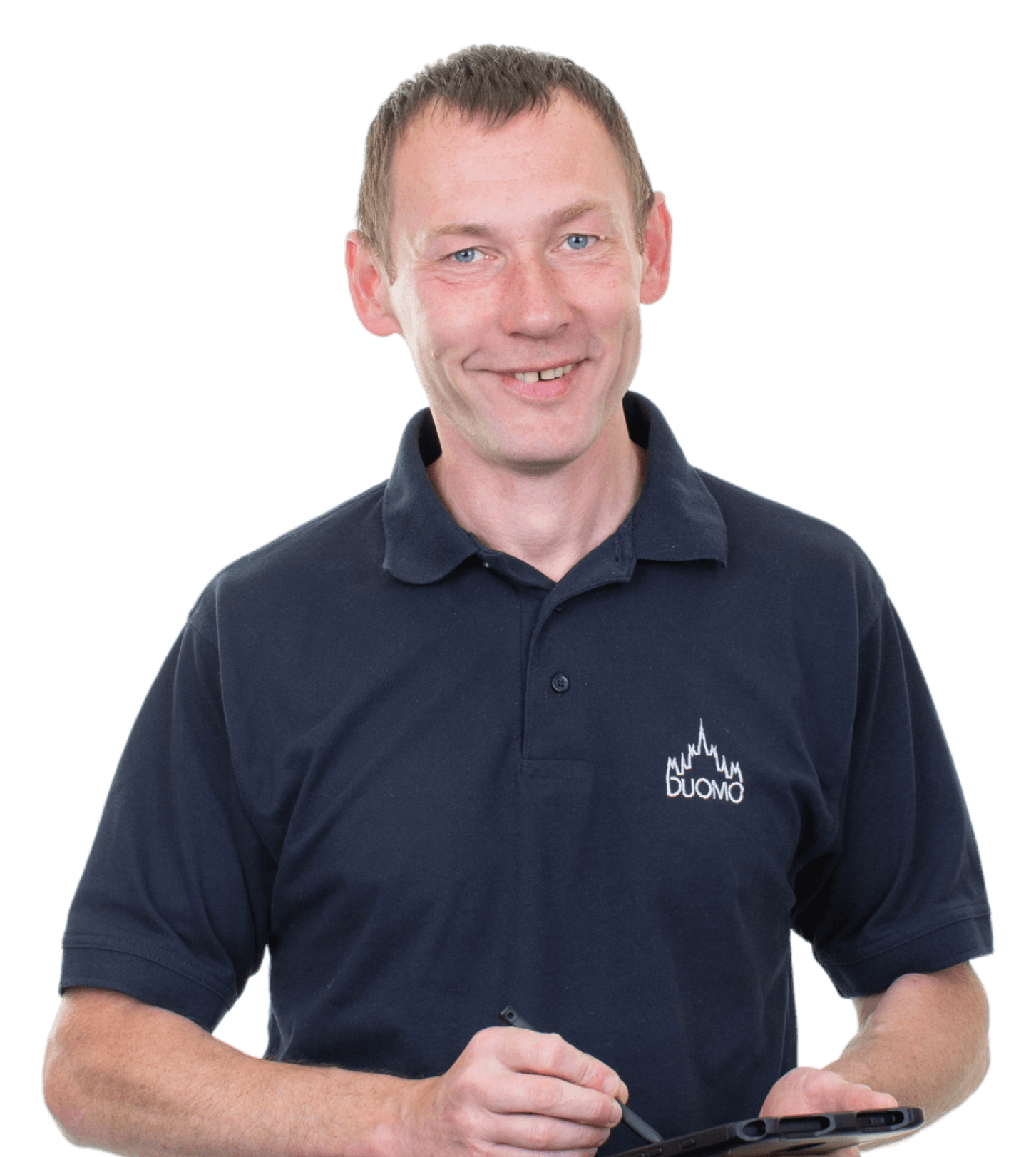 If you require technical assistance or an annual service on this product please contact us and we will be happy to help. Our qualified team of engineers are available Nationwide.