EMB-SIK – Free Flame Burners with Silcon Carbide Tube – ESA Pyronics
The EMB-SIK burner flame ignition and detection takes place via the use of two separate electrodes: both are included with the supply. The adoption of a flame control system is highly recommended in all plants operating at temperatures lower than 750°C (EN746/2 Regulation).
The EMB-SIK burners are gas burners used for direct heating. The shape of the silicon carbide flame tube produces a tense flame that allows high heat penetration and better temperature uniformity inside the combustion chamber, due to the high velocity of the combustion products. Depending on the size and use, this type of burner can be used for natural gas or LPG combustion (in the standard version), and other types of gaseous combustive agents with different heating properties (special versions on request).
Features
Product Details
Capacity: from 30 to 900 kW
Maximum temperature: 1,300°C
Air and gas pressure to burner: 45 mbar
Flow ratio: 8:1
Flame speed: from 50 m/s to 120 m/s
Low CO & NOx content
Excess air: up to 400%
Support
Onsite Diagnostics
If you require onsite diagnostics or technical assistance with any of our products please contact us
Service
We recommend Duomo Gas Detection products are serviced at least annually to ensure efficacy and extend sensor life. Our qualified team of engineers are available Nationwide.
Service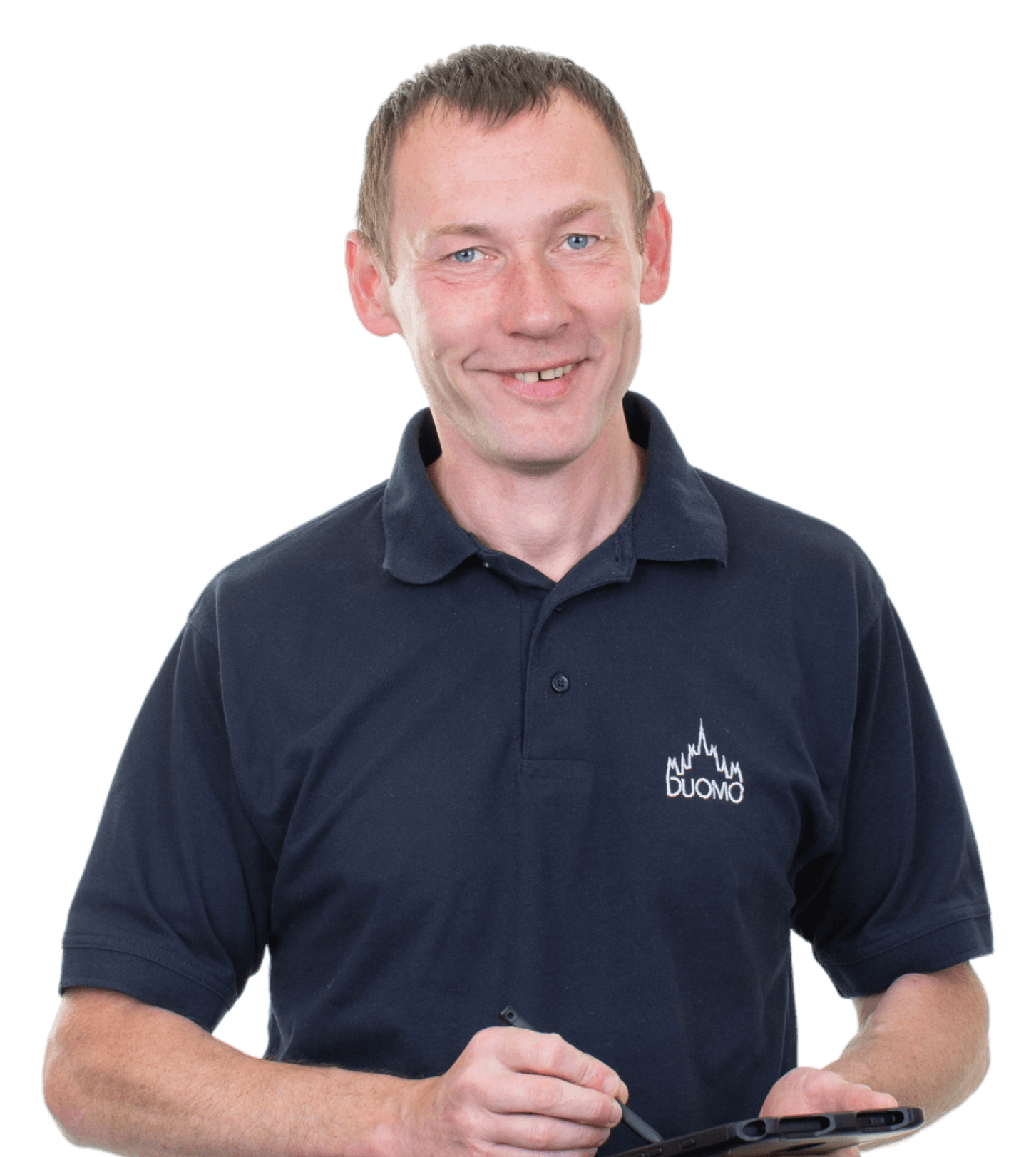 If you require technical assistance or an annual service on this product please contact us and we will be happy to help. Our qualified team of engineers are available Nationwide.