E-THERM are premix gas burners for direct heating. The shape of the flame tube in silicon carbide produces a tight flame that allows for high heat penetration and better temperature uniformity inside the combustion chamber, due to the high velocity of combustion products. The complete mixing of the combustion products and fuel near the combustion head and the special mixture analysis plug, make the burner appropriate for processes in which the presence of excess unburned products and excess air must be reduced to the minimum. According to the size and conditions of use, this type of burner can be used for combustion with natural gas or LPG, in the standard version, and other types of gaseous fuel with different heating power, in special versions on request.
Features
Product Details
Capacity: from 300 to 1,000kW
Maximum application temperature: 1,700°C
Air and gas pressure to burner: 60mbar
Flow ratio: 5:1
Flame velocity: from 100 m/s to 150 m/s
Low CO and NOx content
Excess air: up to 400%
Functioning with various fuel gases: CH4/LPG/Propane/etc.
Functioning with preheated air: 450°C
Support
Onsite Diagnostics
If you require onsite diagnostics or technical assistance with any of our products please contact us
Service
We recommend Duomo Gas Detection products are serviced at least annually to ensure efficacy and extend sensor life. Our qualified team of engineers are available Nationwide.
Service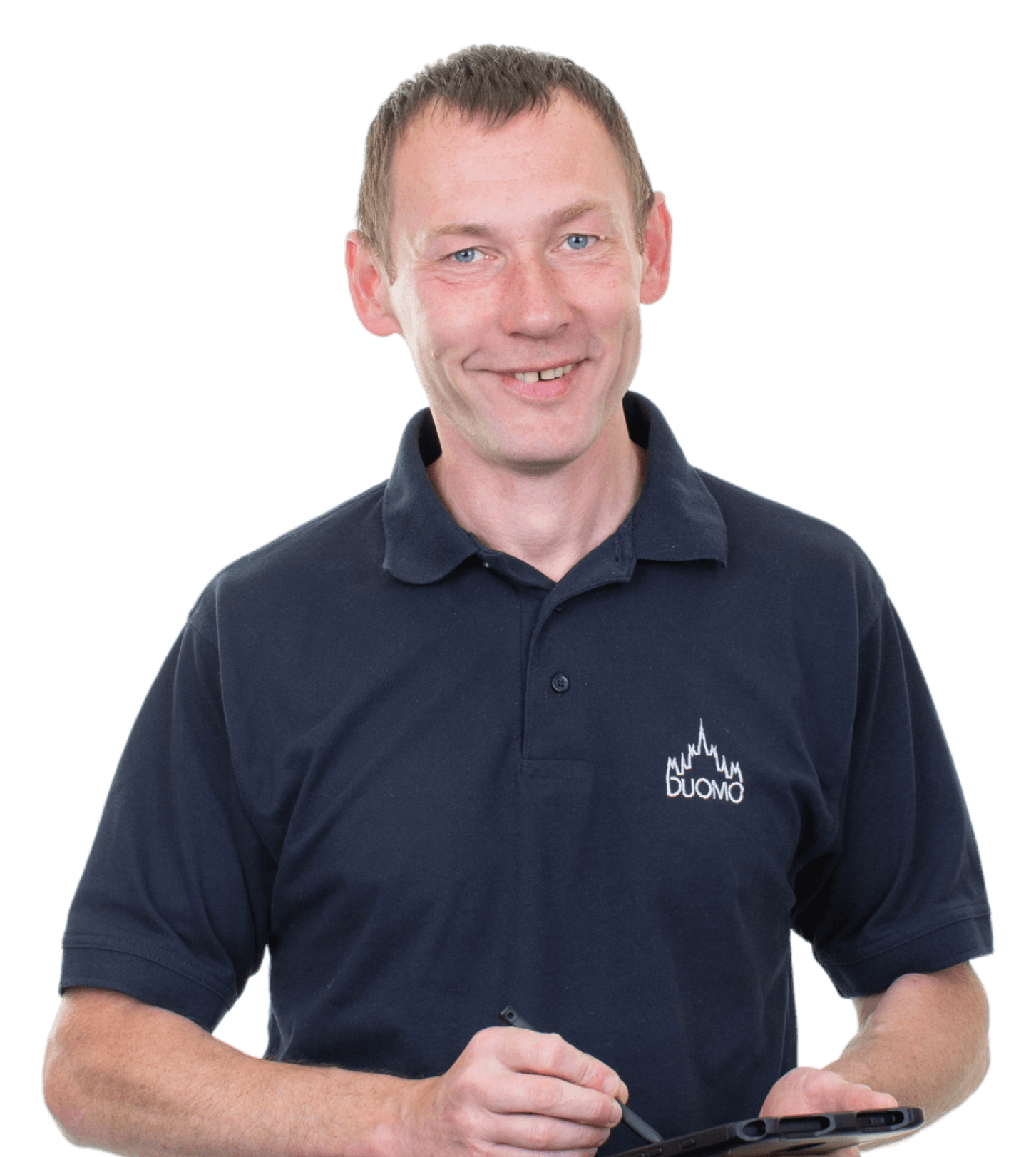 If you require technical assistance or an annual service on this product please contact us and we will be happy to help. Our qualified team of engineers are available Nationwide.