Radiant cone flame burners model RAD-3, RAD-10 and RAD-30 are 'Äúnozzle mix" burners. Gas and air are mixed only at the point of discharge. High-velocity air flow produces a negative vortex at the refractory block mouth. Gas enters the vortex, mixing rapidly, producing intense combustion. The shape of the block and the vortex create a conic-shaped concentration that transmits heat manly in radiant form.
Features
Product Details
Mixer body: cast iron G25
Mounting plate: cast iron G20
Gas pipe: AISI304
Nozzle: AISI303
Flame shield (only for RAD-3-SIK): silicon carbide
Pre-heated air (only for RAD-30): up to 450°C
Suitable for different types of gas: CH4/LPG/propane/etc.
Max. temperature standard refractory block: 1,750°C
Capacity: 30 to 300 kW
Excellent flame stability: excess air excess fuel on ratio firing
Low NOx level
Support
Onsite Diagnostics
If you require onsite diagnostics or technical assistance with any of our products please contact us
Service
We recommend Duomo Gas Detection products are serviced at least annually to ensure efficacy and extend sensor life. Our qualified team of engineers are available Nationwide.
Service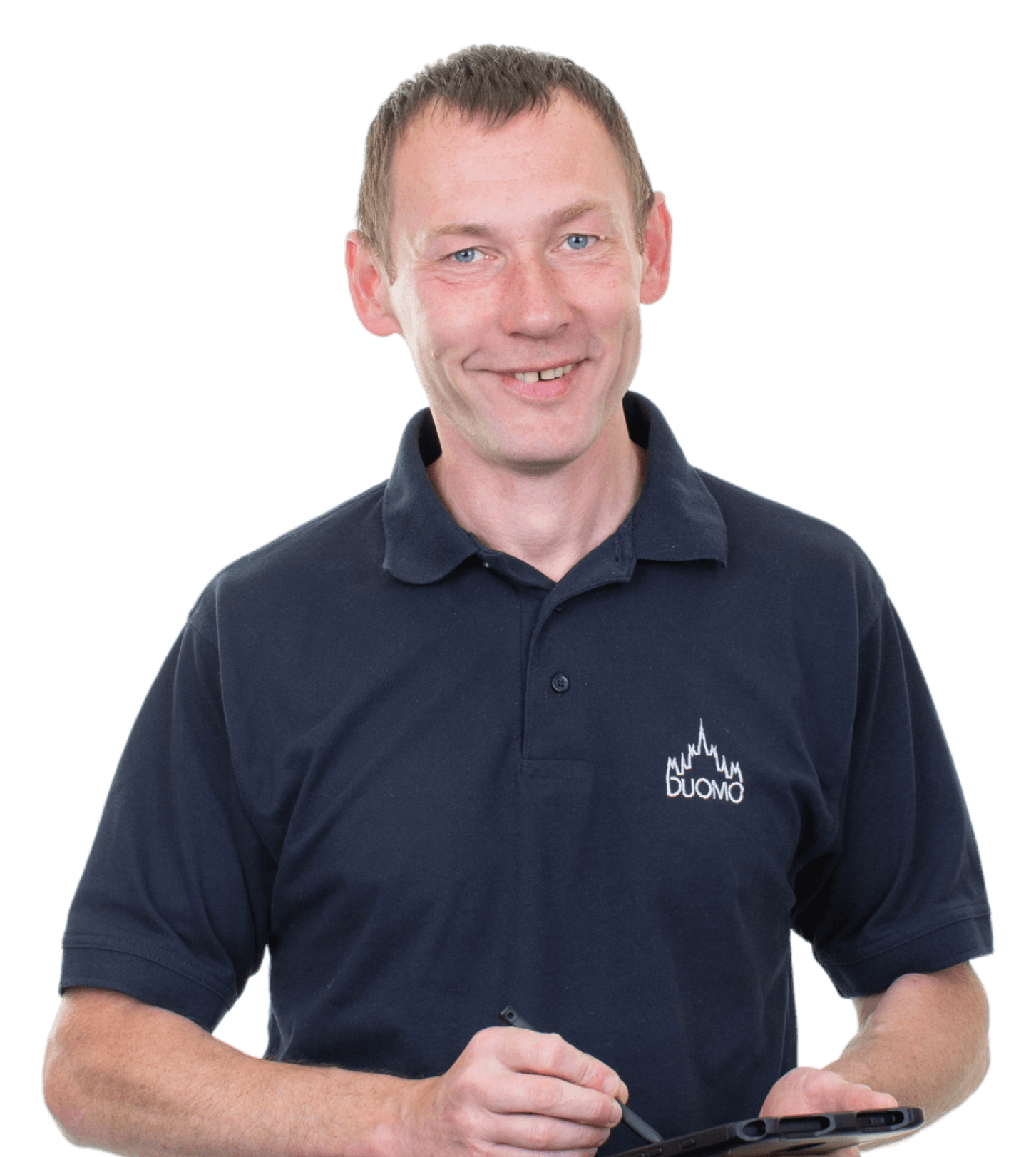 If you require technical assistance or an annual service on this product please contact us and we will be happy to help. Our qualified team of engineers are available Nationwide.