The ABM AB Ribbon Burners series identifies premixed linear flame burners used in low temperature applications for many different thermal industrial requirements. The special shape of the RLF (Ribbon Linear Flame) guarantees excellent flame stability even in combustion chambers with internal re-circulation. The AB series burners must be connected to an air/gas mixer that guarantees the correct combustion ratio. The ABM series burners have an air/gas mixer incorporated inside the furnace wall support flange. The mixing flange has a patent for the type of use (n°259843 – MI2004U000376).
Features
Product Details
Capacity: 10 - 70kW
Temperature limit: 350°C
Air pressure to mixer/burner: 50 mbar
Mixing pressure: 0.5 - 3 mbar
Fuel gas: CH4/LPG/Propane
Flow ratio: 1:3
Support
Onsite Diagnostics
If you require onsite diagnostics or technical assistance with any of our products please contact us
Service
We recommend Duomo Gas Detection products are serviced at least annually to ensure efficacy and extend sensor life. Our qualified team of engineers are available Nationwide.
Service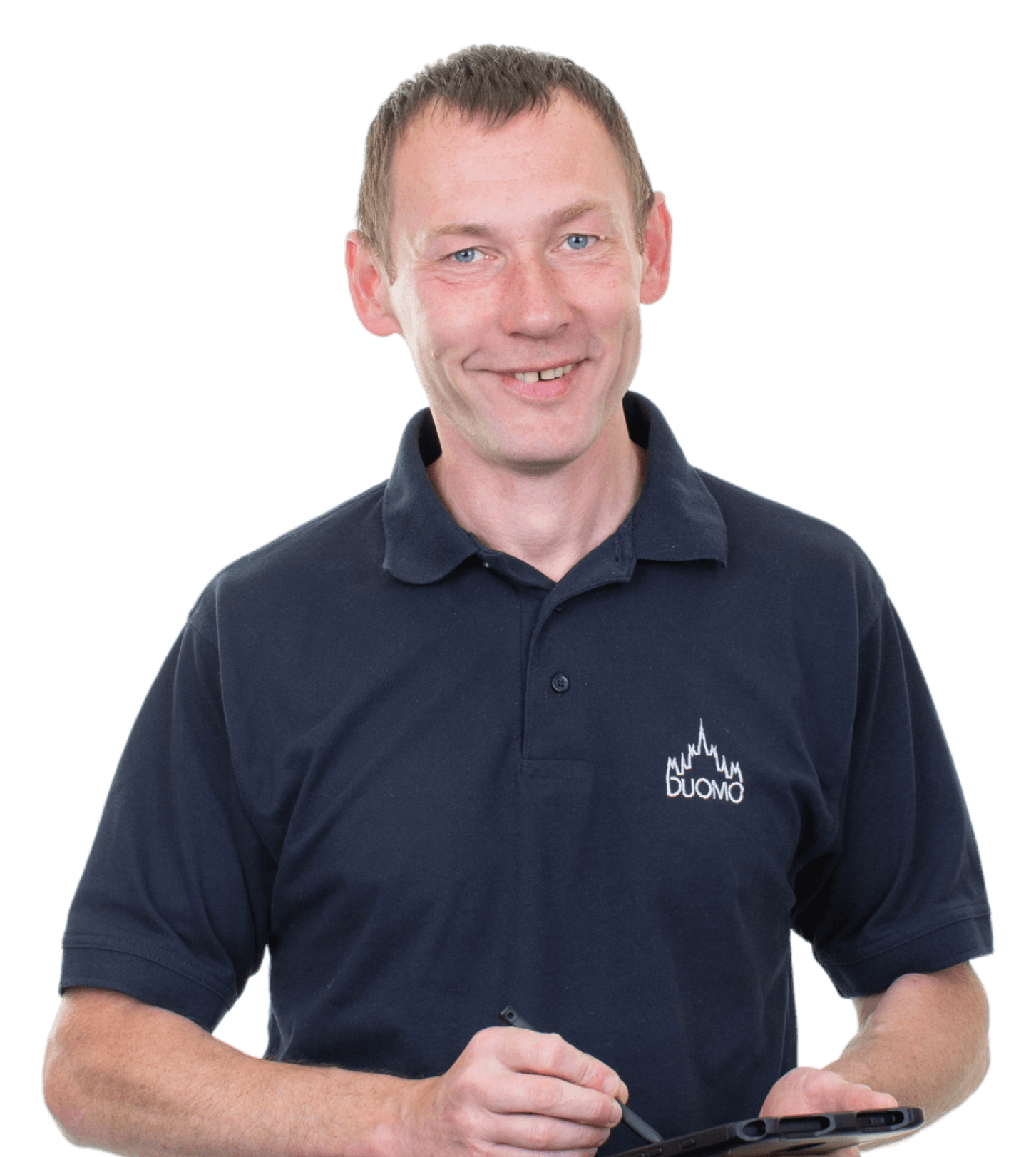 If you require technical assistance or an annual service on this product please contact us and we will be happy to help. Our qualified team of engineers are available Nationwide.