Senseair Safe Start – Alcohol Screening
Senseair Safe Start enables alcohol screening of all safety-critical personnel on a daily basis. If sobriety of your workforce is of paramount importance then this is the product for you. It is cost effective and as a result of the many years of scrupulous research and development. The Safe Start is the most reliable product of its type on the market today.
The screening process is quick, easy and hygienic. It is contactless and requires no mouthpiece. A single unit can screen up to 360 persons per hour. Multiple units can be networked to allow 100% testing for more people.
We install, maintain and support this product throughout the United Kingdom.
Senseair Wall consists of a card reader, a filter that receives an exhale and a screen that interacts with the user. Senseair Wall connects to a 220V outlet and an Ethernet connection for further connection to the network. With Safe Start Flex or Fleet the Senseair Wall usage can be controlled from Senseair Dashboard and reports generated. The device is under surveillance 24/7/365 and triggers an alarm to the responsible person if someone blows positively for alcohol.
The Safe Start can be used completely independently for random control checks (without creating huge queues), for "sober check in".
On screen text can be customised if required.
Dashboard Application
Dashboard is your application that keeps track of everything working properly. We take care of all information management with encrypted communication between the devices and the server (our cloud). You can easily monitor the status and all test results.
The web-based interface provides flexible access to management and administrative functions. A dashboard tracks the number of approved/non-approved tests, total number of tests and the number of stations that are online/offline (multiple units can be networked and controlled/monitored together).
All persons are registered via personal RFID cards or tags. Historical details can be investigated and statistical reports produced. If you use the Fleet option with a lock function in the vehicles or some kind of 'Äúgate" this can be bypassed from the administrator but will be logged.
To book a demonstration or for pricing options of the Senseair Safe Start please call Phillip Wild on 01905 797989 or email [email protected]
Features
Product Details
Plug and Play
Clock in functionality can be used alongside alcohol screening
Always connected
Integrated with external equipment such as advanced key cabinet solutions
Enables sober check in
Identification RFID and optional camera
E-mail and text messaging notification facility to alert supervisor of non negative result
Support and Warranty
Support
Onsite Diagnostics
If you require onsite diagnostics or technical assistance with any of our products please contact us
Service
We recommend Duomo Gas Detection products are serviced at least annually to ensure efficacy and extend sensor life. Our qualified team of engineers are available Nationwide.
Service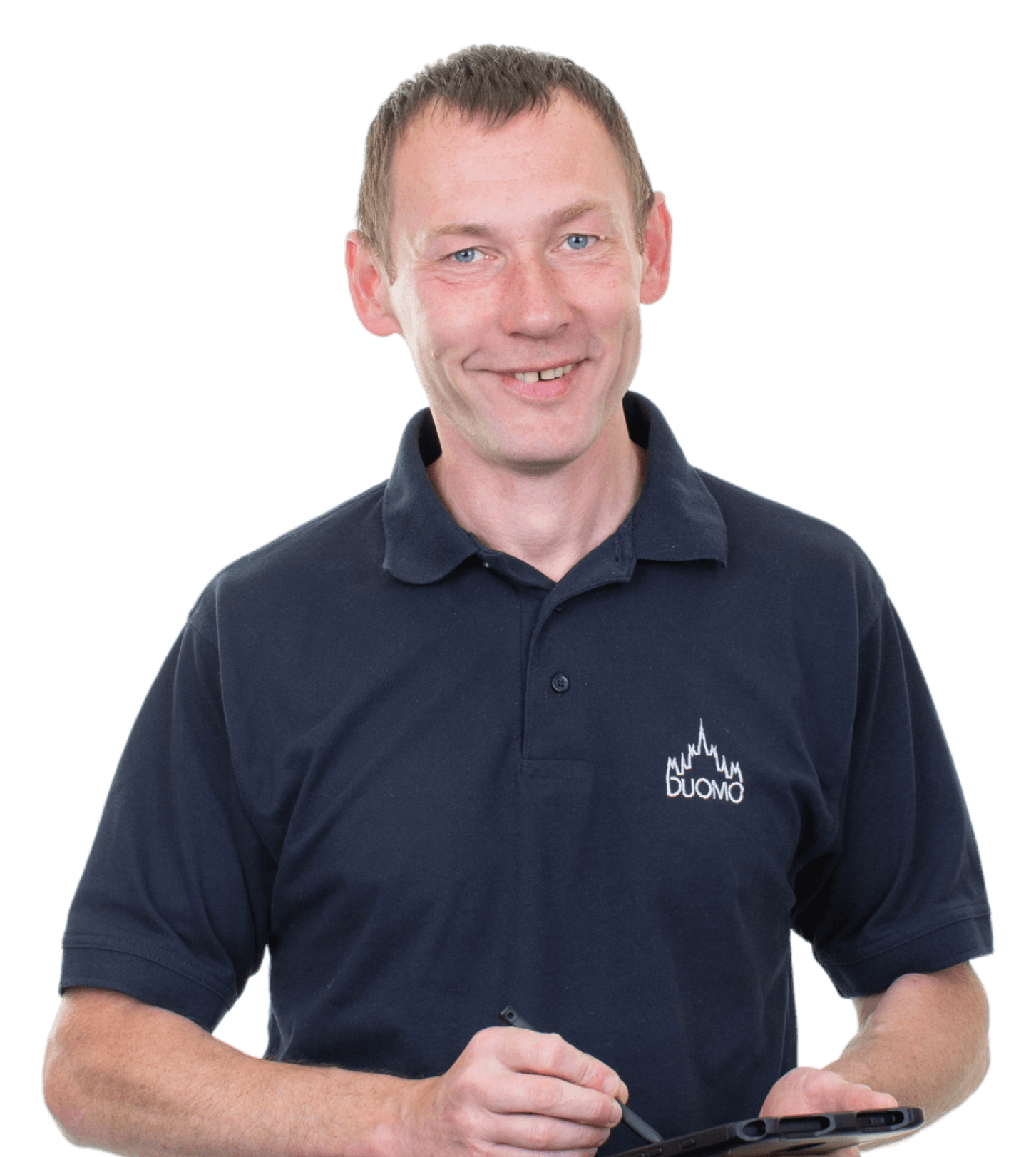 If you require technical assistance or an annual service on this product please contact us and we will be happy to help. Our qualified team of engineers are available Nationwide.