The SGF104 has been introduced by Duomo at the request of architects and consultants to provide a more architecturally discrete enclosure without compromising the sensitivity of detection. The SGF104 Oxygen sensor measures oxygen depletion and excess oxygen.
Quantity discount
Quantity
1-4
5-9
10-19
20+
Price

£

289.25

£

274.79

£

260.33

£

245.86
You may be interested in...
The Duomo SGF104 Oxygen Sensor measures Oxygen depletion or excess Oxygen in the air. Other sensors within the range sense Natural Gas, CO, Freons, H2S, Hydrogen, and LPG. Suitable applications for the SGF104 include:
Research & Teaching Laboratories
Food & Manufacturing
Assembly clean rooms
Where a risk, for example, of Nitrogen (or any inert gas) leaking may reduce oxygen content within an enclosed environment.
Features
Product Details
Oxygen sensor
4-20mA output
Senses depletion or Excess O2
Compatible with Duomo controllers*
Architecturally discrete Gas sensor
Ceiling or wall mounted
Status indication lights
Conforms to EN50104 and EN50270
12 to 24V DC supply
Relay output 1A @ 30V DC
IP64 Protective rating
Support
Onsite Diagnostics
If you require onsite diagnostics or technical assistance with any of our products please contact us
Service
We recommend Duomo Gas Detection products are serviced at least annually to ensure efficacy and extend sensor life. Our qualified team of engineers are available Nationwide.
Service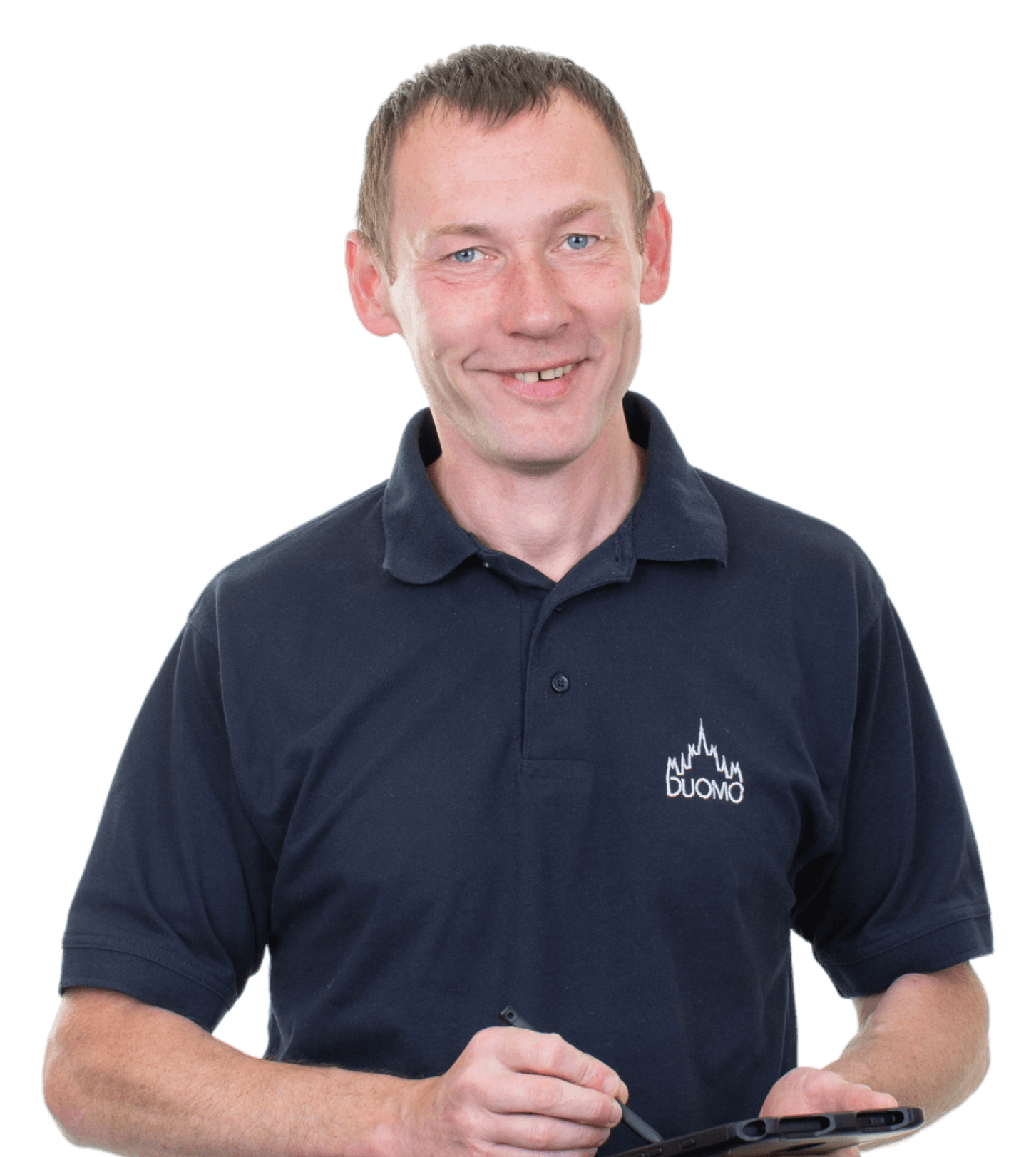 If you require technical assistance or an annual service on this product please contact us and we will be happy to help. Our qualified team of engineers are available Nationwide.