SGM595 – Methane Gas Sensor
Introducing the SGM595 – Methane Gas Sensor, one of Duomo's best-selling gas sensors. This particular sensor is designed for detecting methane gas, also known as CH4. If you require a sensor for LPG gas instead, we recommend checking out the SGM595 LPG Gas Sensor. Regardless of which gas you need to detect, this sensor is fully compatible with the complete range of Duomo conventional gas controllers, ensuring seamless integration with your existing system. With its reliable performance and ease of use, the SGM595 is a top choice for anyone in need of a quality methane gas sensor.
Quantity discount
Quantity
1-4
5-9
10-19
20+
Price

£

130.00

£

123.50

£

117.00

£

110.50
You may be interested in...
The SGM595 Methane Gas Sensor is the gas sensor used with the complete range of Duomo conventional detector panels.
This is the Methane CH4 version of the SGM595. For the Methane CH4 (Natural Gas) see SGM595 LPG Gas Sensor
We have installed and commissioned natural gas and carbon monoxide sensors for applications such as:
Boiler rooms
Kitchens
Car parks
Aircraft hangers
Factories
Shopping centres
The SGM595 is an easy to install product. It sends signals back to the Duomo gas detector panel that powers it. Then, the gas detector interprets the signal and can sound alarms whilst turning off gas supplies to the protected area. As a result, a gas cannot escape into the atmosphere.
Because of its automatic drift compensation feature, the SGM595 is now one of our most popular gas sensors. To ensure efficacy and extend sensor life, Duomo recommend servicing at a minimum of every 12 months.
We manufacture all Duomo products to meet relevant European standards and proposals for explosive and toxic gases. The gas industry recognise Duomo for providing a comprehensive range of low cost, high reliability gas detection for many applications.
This Methane Natural Gas Sensor is compatible with complete Duomo conventional Gas detection range.
Features
Product Details
Methane CH4 (Natural Gas) Target Gas
4-20mA output signal
Auto calibration
Sintered head
Catalytic sensor technology
Sensor active indicator
Compatible with GS100M, GS300M, GS300Mc, BX444Mc, BX150 & BX316
IP55 enclosure
Designed to EN50194
3 year guarantee
Support
Onsite Diagnostics
If you require onsite diagnostics or technical assistance with any of our products please contact us
Service
We recommend Duomo Gas Detection products are serviced at least annually to ensure efficacy and extend sensor life. Our qualified team of engineers are available Nationwide.
Service
What is the expected lifespan of a SGM595?
We recommend that the SGM595 Sensor is replaced every 5 years to ensure protection and accuracy and reaction times
Where should I install my sensor?
Natural Gas is lighter than air and the SGM595 should be mounted 30cm from the highest point from ceiling of the protected area.
The sensor should be mounted in accordance with certain considerations. Do not position next to burners, heaters or ovens where temperatures above the room ambient may be experienced. It is, if possible, better to mount the sensors on the opposite wall. This is, of course, dependant on the size of the protected area.
How do I replace the SGM595 sensor?
When replacing sensors never separate the SGM595 sensor head from its PCB. The sensor is calibrated using the original PCB board and will not function correctly with any other. The complete sensor is replaced and should be replaced every 5 years.
The sensor isn't powering up, what is wrong?
Check that the 12/24 VDC power is present, and that positive and negative polarity has not been
inverted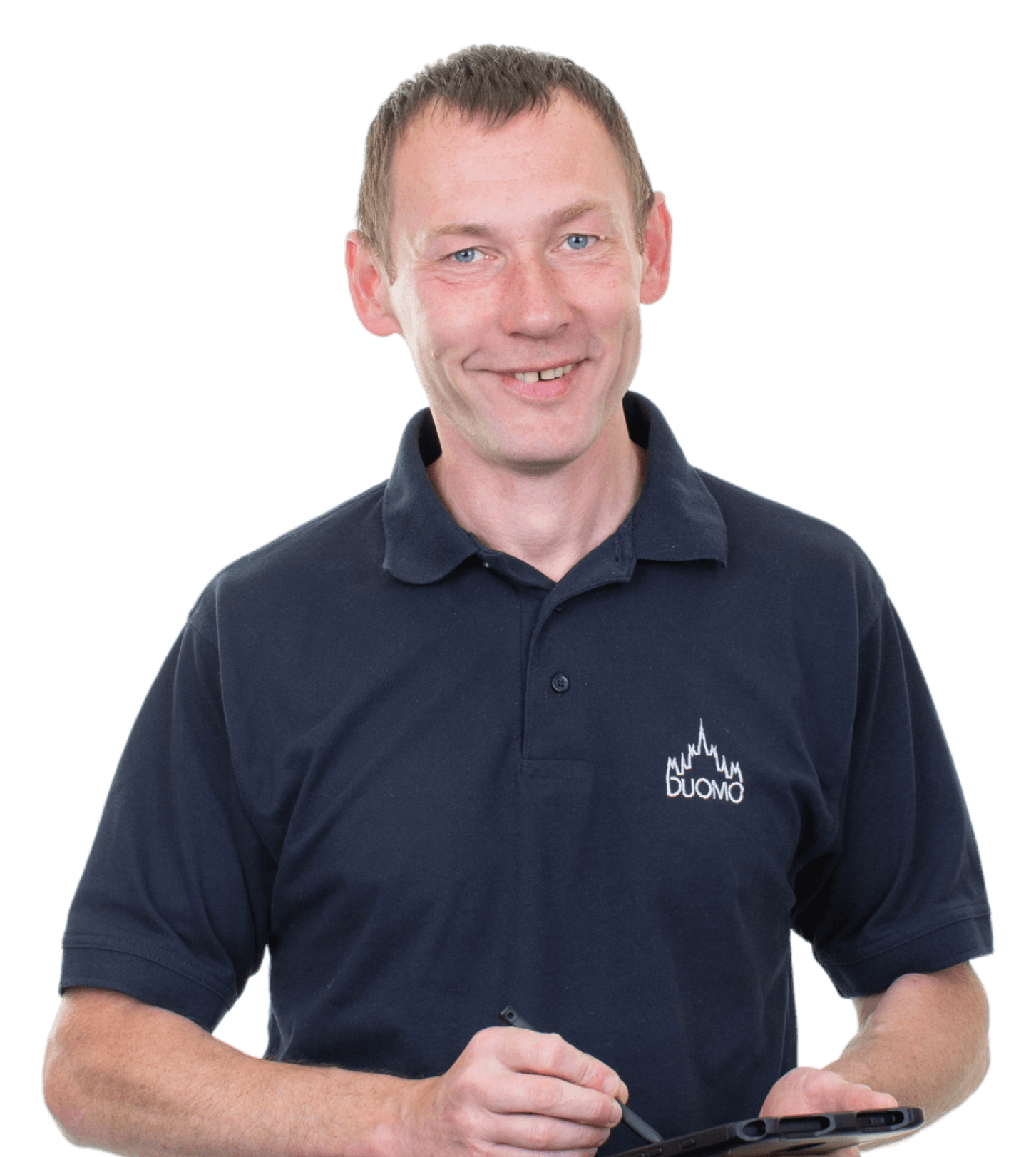 If you require technical assistance or an annual service on this product please contact us and we will be happy to help. Our qualified team of engineers are available Nationwide.