SOLUS GS1 Gas Detection Alarm
A stand-alone gas alarm for wall mounting. Available for Methane (Natural Gas) or LPG detection.
You may be interested in...
The SOLUS GS1 is a 230V stand-alone gas alarm for wall mounting. There are two models designed for detection of either methane (Natural Gas) or LPG. The unit is supplied with an LED display which indicates sensor status and visual indication of power, fault and alarm.
Operation
When the first alarm level is reached (13% LEL) the pre-alarm relay is activated. If the level continues to rise the main alarm relay will be energised (20% LEL). The GS1 can be connected to a safety shut off valve in the gas supply, with the supply broken when the main alarm threshold is reached isolating the gas supply. Under main alarm the on-board audible alarm will sound. Should the controller enter fault condition the safety shut off valve closes to fail safe. A self-diagnostic feature looks for return sensor voltage and ensures correct functionality.  The sensor is of catalytic type which is warranted for 3 years operation. Compatible with the Duomo TS1007 diagnostic tool.
Features
Product Details
Single channel protection
Alarm stages -1st pre-alarm and main alarm
Positive safety option
Detection of Explosive Gas(es) 0-20%LEL
230VAC supply
Wall mounted
IP64 protective rating
3 year guarantee
CE certified and approved to EN 50270:2006, EN 61010-1:2010, EN50194-1:2009, EN50271:2002, ROHS Compliant
Support
Onsite Diagnostics
If you require onsite diagnostics or technical assistance with any of our products please contact us
Service
We recommend Duomo Gas Detection products are serviced at least annually to ensure efficacy and extend sensor life. Our qualified team of engineers are available Nationwide.
Service
Datasheets
SOLUS Datasheet

968.94 KB | pdf

Download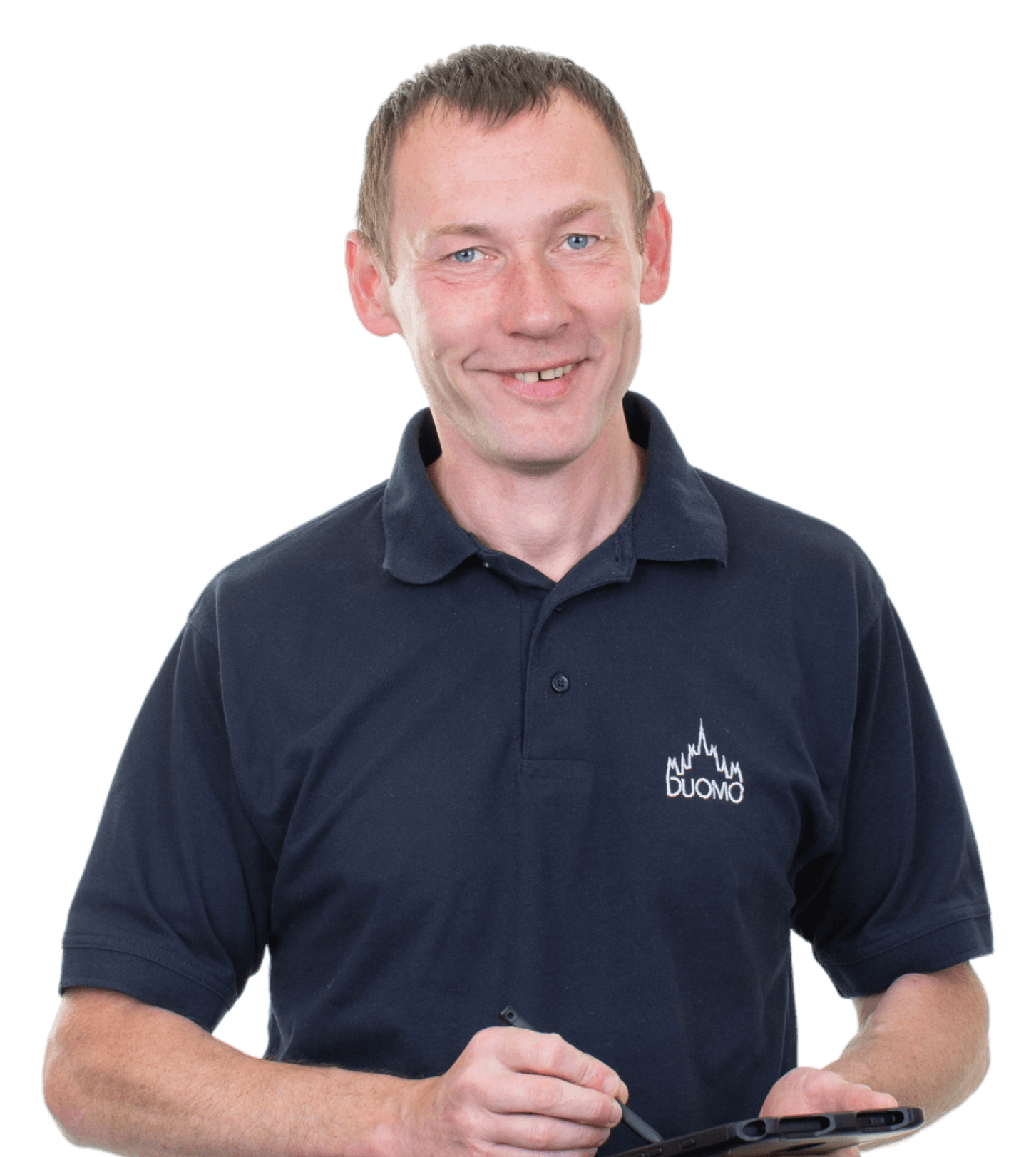 If you require technical assistance or an annual service on this product please contact us and we will be happy to help. Our qualified team of engineers are available Nationwide.