Gas Leak Tester Instrument – ST200PT
The ST200PT is an electronic pressure gauge that can be used both for system leak tests and for static, dynamic and differential pressure measurements, with indication of minimum and maximum value measured.
You may be interested in...
The ST200PT Gas Leak Tester is widely regarded as an innovative instrument for leak testing on pipelines due to its high level of automation. It offers precise and repeatable performance, making it an indispensable tool for everyday work. The instrument utilizes advanced electronic technology to ensure accurate results and ease of use.
One of the standout features of the ST200PT is its internal flash memory, which allows for the storage of technician names and customer databases. This feature enables the association of tests with specific customers and the technicians conducting the tests, enhancing traceability and accountability for each performance.
The ST200PT Gas Leak Tester comes with a robust and watertight IP67 suitcase that includes all the necessary connections to connect to pipes. Additionally, the ST200PT/S model includes an IR infrared printer that enables the printing of test results. Data transmission options include Bluetooth, Wi-Fi (optional), and USB output type C. It is also possible to store tests on a microSD memory card (not included).
The instrument features a data logger function, a touch colour graphic display, and a rechargeable lithium battery, further enhancing its capabilities and usability. The ST200PT performs gas plant leak tests in a completely automatic manner – simply turn it on, select the desired test, and wait for the result.
Features
Product Details
Pressure gauge function for measuring static and dynamic pressure with measured minimum and maximum indications
Real-time measurement graphic
Datalogger function
Automatic Volume measure
Automatic autozero
Possibility of conversion in the different units of measurement
Measuring of differential pressure
Measuring of room humidity by probe (optional)
Internal calendar and clock
Free programming of all parameters by operator
Displaying of testing time
Temperature compensation
Storing of reports which can be personalized with user's data
Support
Onsite Diagnostics
If you require onsite diagnostics or technical assistance with any of our products please contact us
Service
We recommend Duomo Gas Detection products are serviced at least annually to ensure efficacy and extend sensor life. Our qualified team of engineers are available Nationwide.
Service
Datasheets
ST200PT Datasheet

2.77 MB | pdf

Download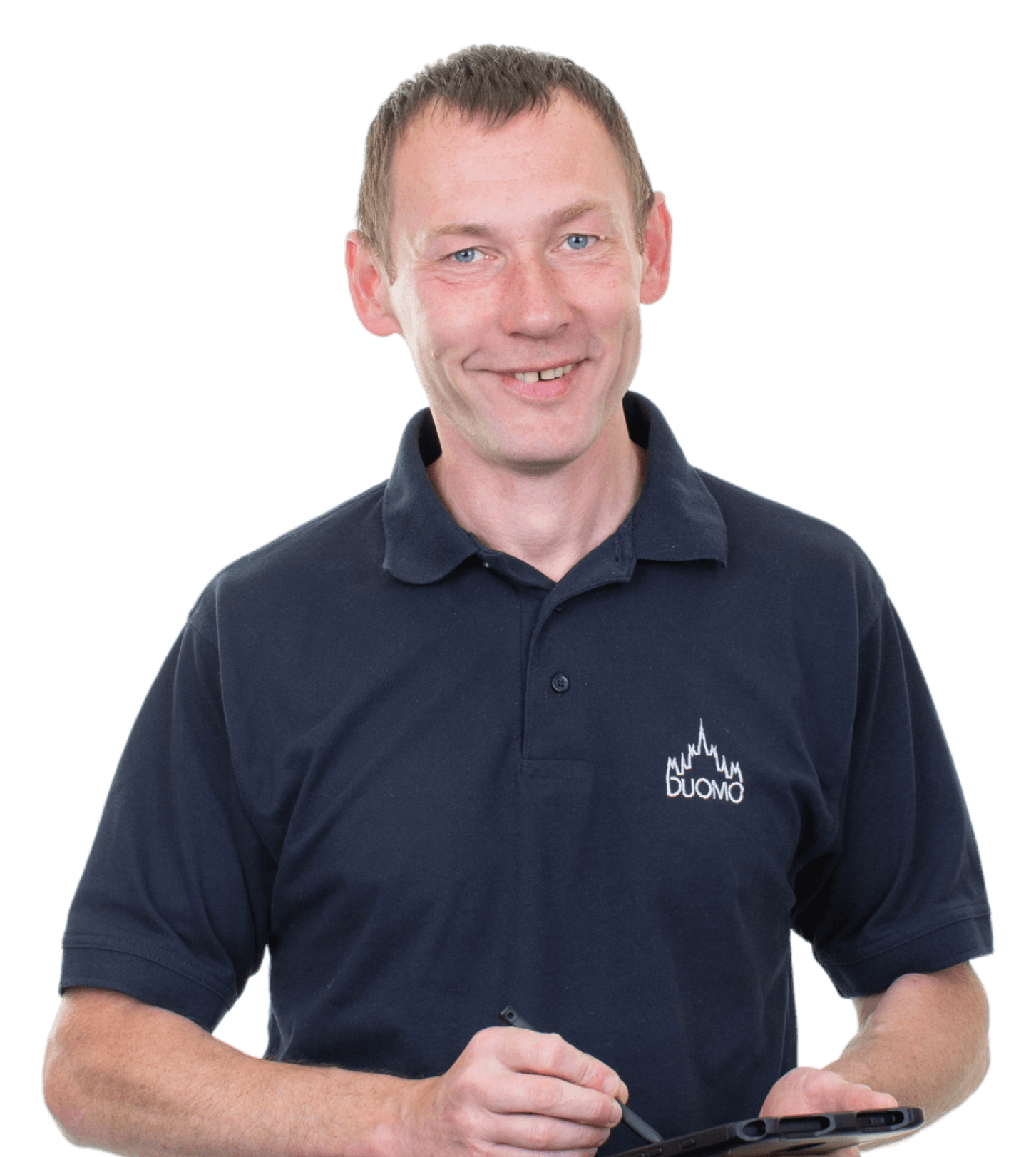 If you require technical assistance or an annual service on this product please contact us and we will be happy to help. Our qualified team of engineers are available Nationwide.