Duomo can offer support, servicing and training for all products.
Our qualified team of engineers are available Nationwide.
Installation & Commissioning
Technical sales staff can assess and quote for the installation of Duomo products. Full RAMS are completed prior to installation. Engineers can also certify equipment has been installed correctly and is fit for use. A certificate is issued and our work is fully warrantied.
Calibrated products such as sensors leave ready to perform after correct installation. Over time, some of these products are affected by the local environment and in order to continue to perform correctly, need regular servicing.
We are also able to maintain continuity of performance by replacing any equipment necessary at time of service. We issue a fully itemised document which includes the remaining equipment lifespan, for replacements budgeting.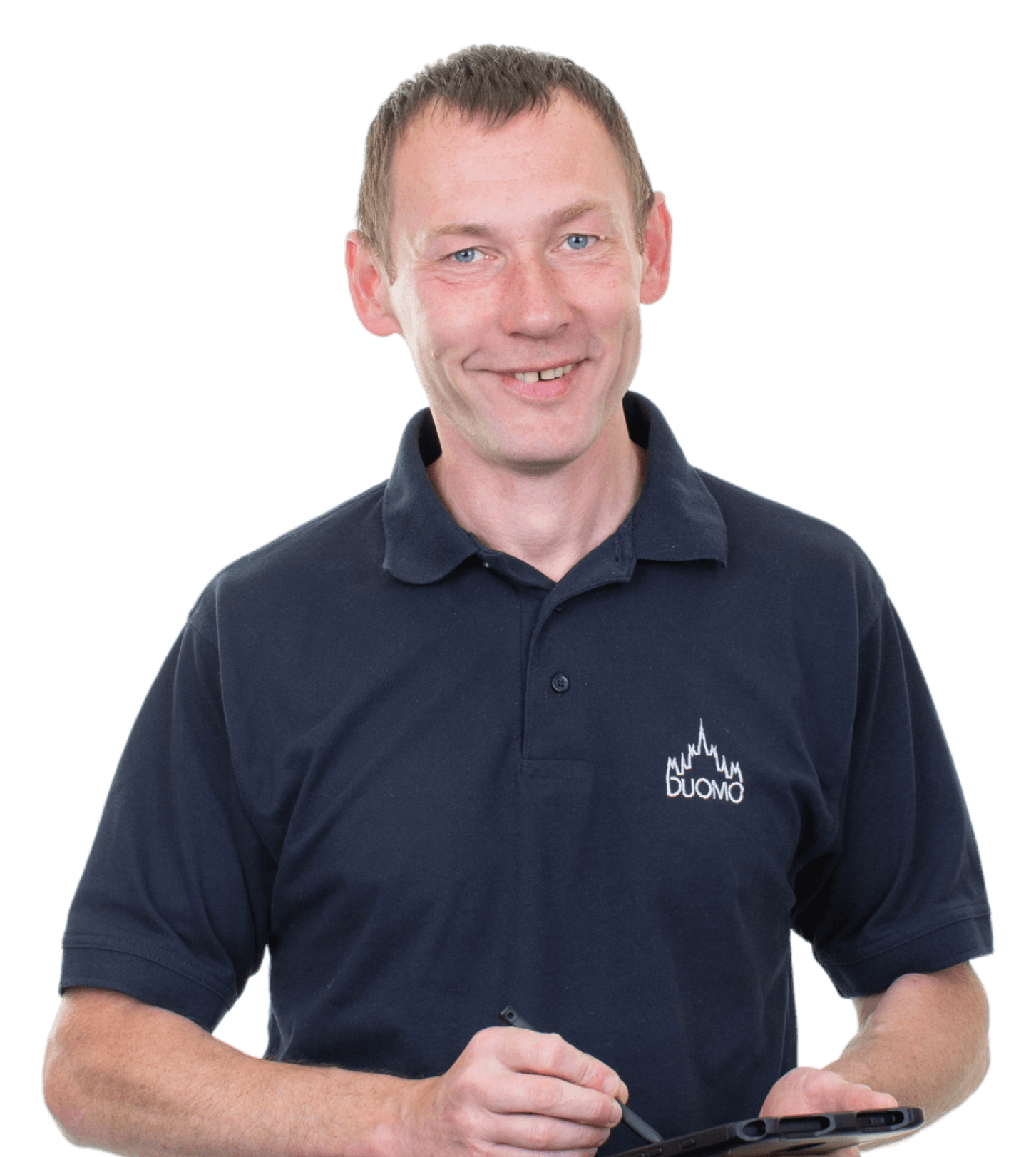 If you require technical assistance or an annual service we will be happy to help. Our qualified team of engineers are available Nationwide.
We provide gas safety solutions for a range of sectors and environments
Duomo has been going for 28 years and we have considerable knowledge in our field. We have technical staff available at all times to answer queries and support our customers. We work alongside standards authorities so are aware of relevant legislation. We are the UK distributors for Senseair a leading provider of gas sensing technologies.
25+ years of trading
Established in 1994 we have been in the trade for over 25 years
UK, European & International Coverage
Serving customers across the world
Extensive Knowledge & Support
Highly trained and experienced staff
Servicing and training options
We have a range of servicing and training available 
Safety of our customers when training with us is the number one priority. We have relied on Duomo proving systems and gas detection for a number of years and were delighted to specify them again as part of our new £3.5m training academy in Worcester. We would not hesitate in recommending Duomo to anyone looking for a reliable and quality gas safety and control solution.
National Training Manager Worcester
Bosch Group
Thanks to everyone that I spoke to yesterday – they were brilliant especially with someone who has very little technical knowledge (me). It is appreciated.
Judi Williams, Sterling Installations
Our (Mont Selas Ltd) association with Duomo Ltd spans nearly 20 years, and we have always found the team at Duomo to be efficient, professional with a great technical knowledge. We specialise in process combustion / gas burners and we believe the Estro burner controllers are the market leader in functionality, reliability and build quality.
Christoper Christie, Operations Director
Mont Selas Ltd.
At the RNLI, we use Duomo (UK) Ltd Carbon Dioxide monitoring equipment and have found them to be reliable and meet our needs for all applications.
Neil Tatchell, RNLI Lifeboats
Thank you for the work your great Engineer did today for our client. He took great care in working on our gas controller systems and we are looking forward to having him back to complete servicing on some sensors for the same client soon.
Alan Strahan, Maintenance Manager
Yorkshire Property Associates Ltd
Thanks for coming out today and providing the report, as I said its not very often we get shown what is going on. Great work.
Dan Rimmell, IT Manager
Bredon Hill Academy
Subscribe to the Duomo newsletter and receive the latest copy of our brochure. Sent straight to your inbox.