BX150 – 1 Channel Panel Mounted Controller
The Duomo BX150 gas detector is a single zone gas detector that detects Carbon Monoxide, Natural Gas and LPG. This control panel forms part of an overall gas detection system.
Quantity discount
Quantity
1-4
5-9
10-19
20+
Price

£

216.02

£

205.22

£

194.42

£

183.62
You may be interested in...
The BX150 gas detector offers an advanced and reliable solution for gas detection. It functions as a single sensor panel mounted controller, compatible with all conventional Duomo gas sensors. This ensures easy integration into your existing gas detection system.
Ensuring safety is crucial, and the BX150 promptly activates a pre-alarm relay upon gas detection. This relay connects to remote sirens or extract fans, serving as an early warning system for potential hazards. In the event that the gas level continues to rise, the main alarm relay is activated. It can break the electrical supply to the safety shut off valve or sound a general alarm, enabling quick evacuation of the area.
To ensure optimal performance, the BX150 also includes safeguards for sensor faults or electrical connection issues. If any technical problems arise, a separate volt free relay is activated, promptly alerting you to address the issues.
Rest assured that the BX150 gas detector meets European normative proposals for natural gas, LPG, and carbon monoxide gas detectors. Complying with the highest safety standards and regulations, it provides peace of mind.
For wall mounted fixed single zone gas control, the GS100M is another reliable option. With similar features and functionality, it guarantees comprehensive gas detection and safety.
Invest in the BX150 gas detector or the GS100M wall mounted fixed single zone gas controller today to prioritize the safety of your premises and the well-being of everyone within it. Make the smart choice for gas detection and protection.
Features
Product Details
Single Zone Protection
230V and 12V DC
Panel mounted 96mm x 48mm DIN enclosure
Positive Safety Option
Internal Audible alarm
Manual test function
Self diagnostic
Detection of Toxic 0-300ppm / Explosive Gas(es) 0-20%LEL
4-20mA signal input
Pre-Alarm and Main Alarm
Sensor fault relay output
IP42 Protective Rating
CE Certified and approved to EN61010-1 and EN50270
1 Year Guarantee
Support
Onsite Diagnostics
If you require onsite diagnostics or technical assistance with any of our products please contact us
Service
We recommend Duomo Gas Detection products are serviced at least annually to ensure efficacy and extend sensor life. Our qualified team of engineers are available Nationwide.
Service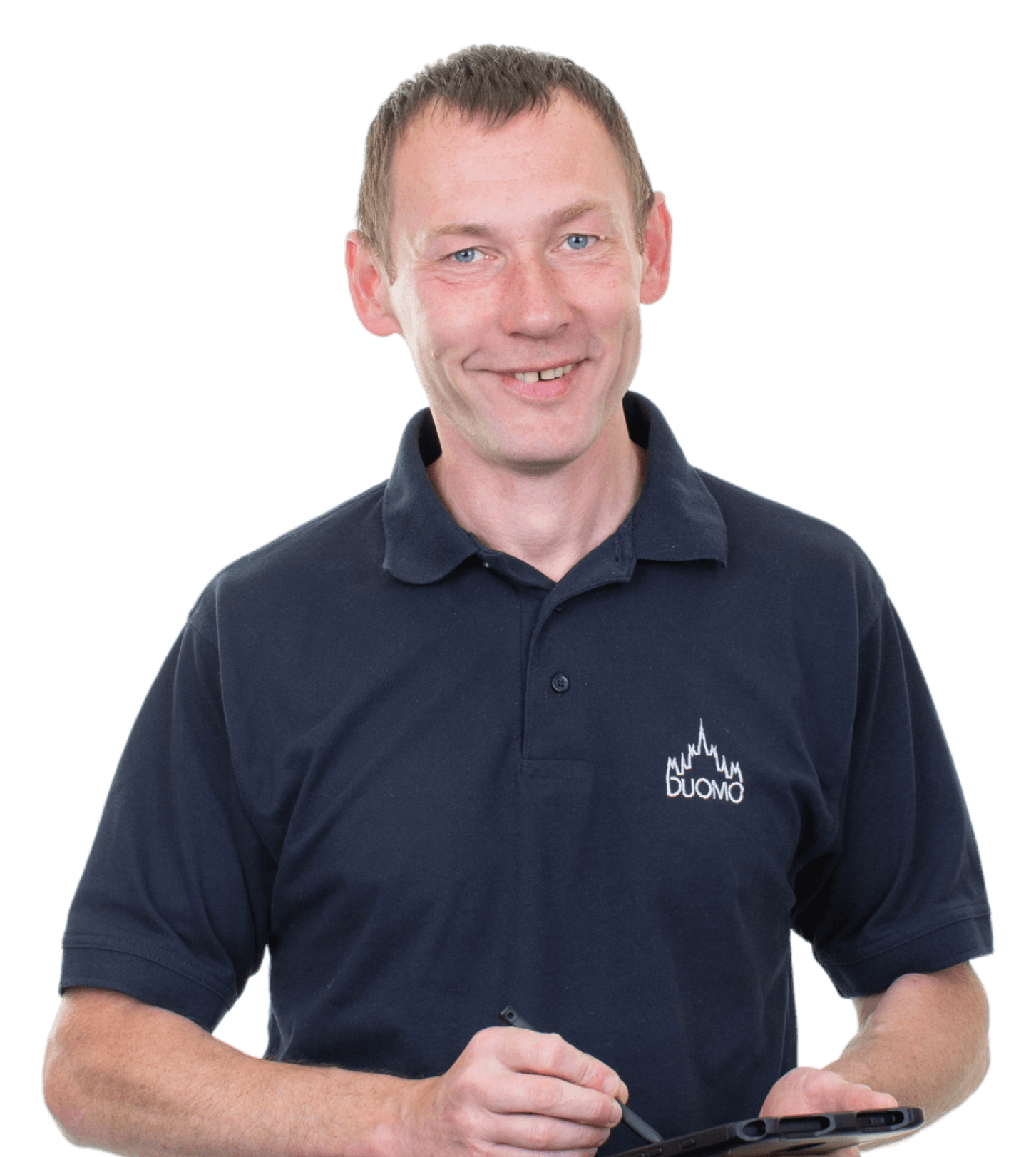 If you require technical assistance or an annual service on this product please contact us and we will be happy to help. Our qualified team of engineers are available Nationwide.