Flowguard Advanced Pressure Transmitter
The FlowGuard 6280 sensor is an advanced pressure transmitter for connection to a CPS 6000 panel.
Designed with the user and installer in mind. The Flowguard offers flexibility and eliminates many of the problems that traditional sensors suffer from. Display and push buttons simplify settings and installation.
FlowGuard Key Features
All Pressure sensors can be ordered as either Uni or Bidirectional. Unidirectional sensors can measure on one side of zero (-250Pa to 0) Or (0 to +250Pa). Bidirectional sensors can measure on both sides of zero (-250 to +250Pa).
Modbus communication and analogue output is also available with all models in the FlowGuard series. Optional features include alarm relays and auto zero to ensure high accuracy. Auto zero is useful for hard to reach sensor locations, or for very low pressure configurations.
Single mode allows either positive OR negative pressure. Dual mode allows two alarms for positive AND negative pressure (4 alarms). This is helpful when working in environments which need pressure to be changed dependant on patients.
The units have field selectable features and outputs (0-10, 0-5, 2-10). Different predefined measuring ranges (5, 10, …. depending on selected models) are available.
New products to be announced will allow room volume to be inputted. Flow velocity and Air changes per hour (ACPH) will then be able to be calculated.
Features
Product Details
Easy to install & Configure
LED Display for setup: Optional Visible display
Field selectable output
Single Mode
Volt and mA output
ModBus & CPS ready
Optional Alarm Relay
Optional Auto calibration
Uni or Bidirectional
Support
Onsite Diagnostics
If you require onsite diagnostics or technical assistance with any of our products please contact us
Service
We recommend Duomo Gas Detection products are serviced at least annually to ensure efficacy and extend sensor life. Our qualified team of engineers are available Nationwide.
Service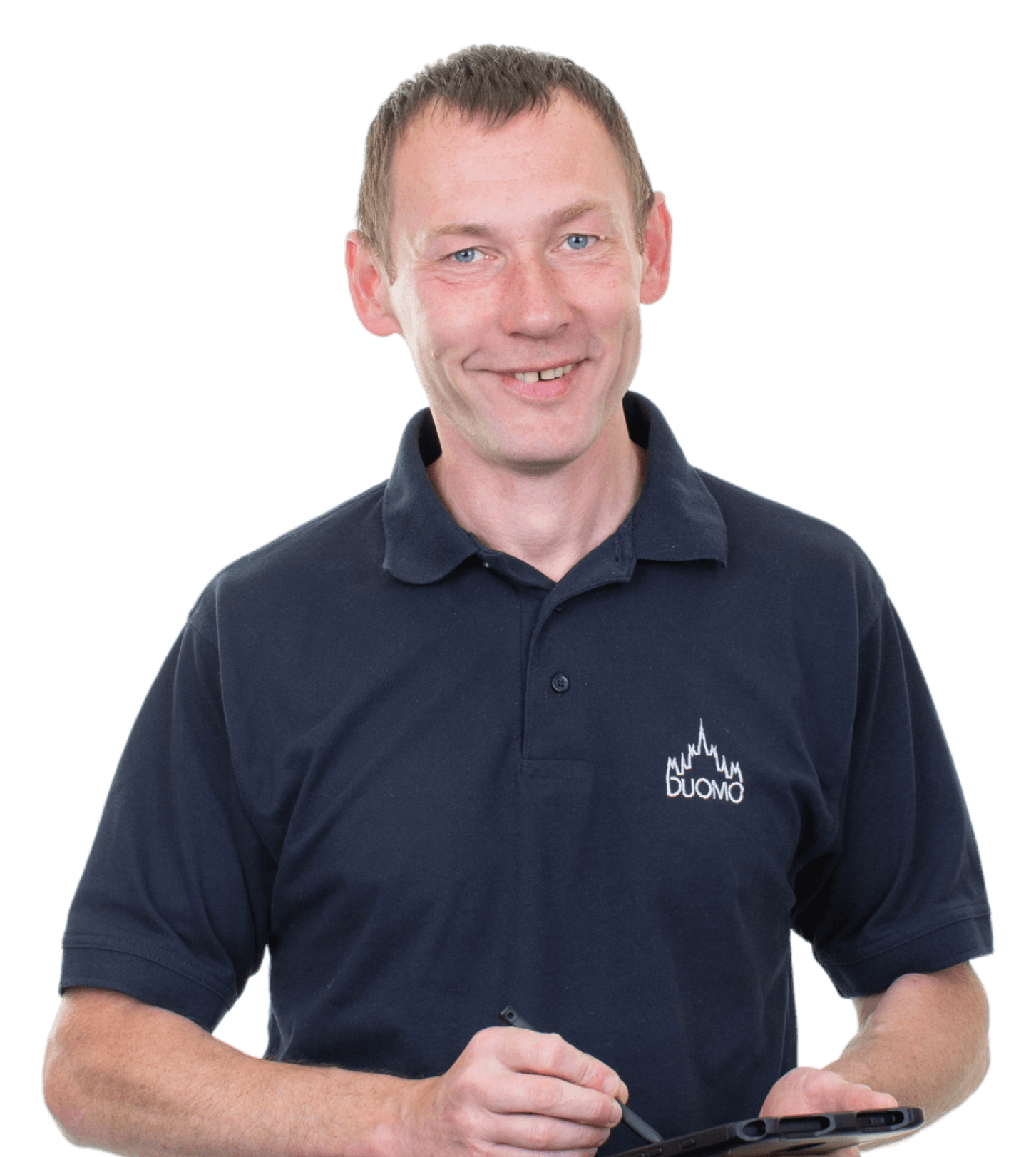 If you require technical assistance or an annual service on this product please contact us and we will be happy to help. Our qualified team of engineers are available Nationwide.