HCF100 – Refrigerant Gas R134A Sensor
The HCF100 is a Refrigerant Gas sensor for connection to Duomo gas detector controllers. Using semiconductor technology to detect the presence of a large range of Freons including R134a, R404A, R407C, R410A as well as NH3 Ammonia. A popular feature of the HCF100 is its ability to auto calibrate under varying conditions which minimises false alarms.
Quantity discount
Quantity
1-4
5-9
10-19
20+
Price

£

139.56

£

132.58

£

125.60

£

118.63
The HCF100 Refrigerant gas sensor is for detection of refrigerant gases including a large range of Freons & Ammonia. An industry standard 4-20mA signal output proportional to concentration of gas in air. The sensor is powered by and sends a signal back to, a Duomo gas detector panel. The detector then interprets the signal and is capable of sounding alarms and turning off appliances in the protected area.
The detector can run self diagnostics and automatically calibrates the sensor when ambient conditions vary minimising false alarms. Because of these features the HCF100 has become our most popular sensor product.
A hand-held datalogger can be connected to the HCF100 and information about the sensor can be read and printed out i.e.:
HCF100 Datalogger Output Information
The serial number
The sensor condition
How many times the sensor has been powered up
How many alarms have occurred
Date of manufacture
Present temperature of the device
The preset calibration state
This sensor is for R134A. The HCF100 Refrigerant gas sensor can be configured to work with a large number of Freon gases. Contact us to find out more.
Features
Product Details
Detection of large number of freon gases including R134a, R404A, R407C, R410A
Semiconductor sensor technology
IP55 enclosure
Sintered sensor head protection
4-20 mA signal
Microprocessor control
Sensor active indicator
Auto calibration
Main alarm relay output
Compatible with BX116, BX444M, GS300M, GS100M and BX150
Support
Onsite Diagnostics
If you require onsite diagnostics or technical assistance with any of our products please contact us
Service
We recommend Duomo Gas Detection products are serviced at least annually to ensure efficacy and extend sensor life. Our qualified team of engineers are available Nationwide.
Service
Datasheets
HCF100 Gas Sensor Datasheet

2.27 MB | pdf

Download
Where should I mount the sensor?
R404A, R410A, R407C, R32, 507 are heavier than air, therefore the HCF100 sensor should be mounted 30cm from the lowest point on floor of the protected area.
The sensor does not power up
Check that the 12/24 VDC power is present, and that positive and negative polarity has not been
inverted.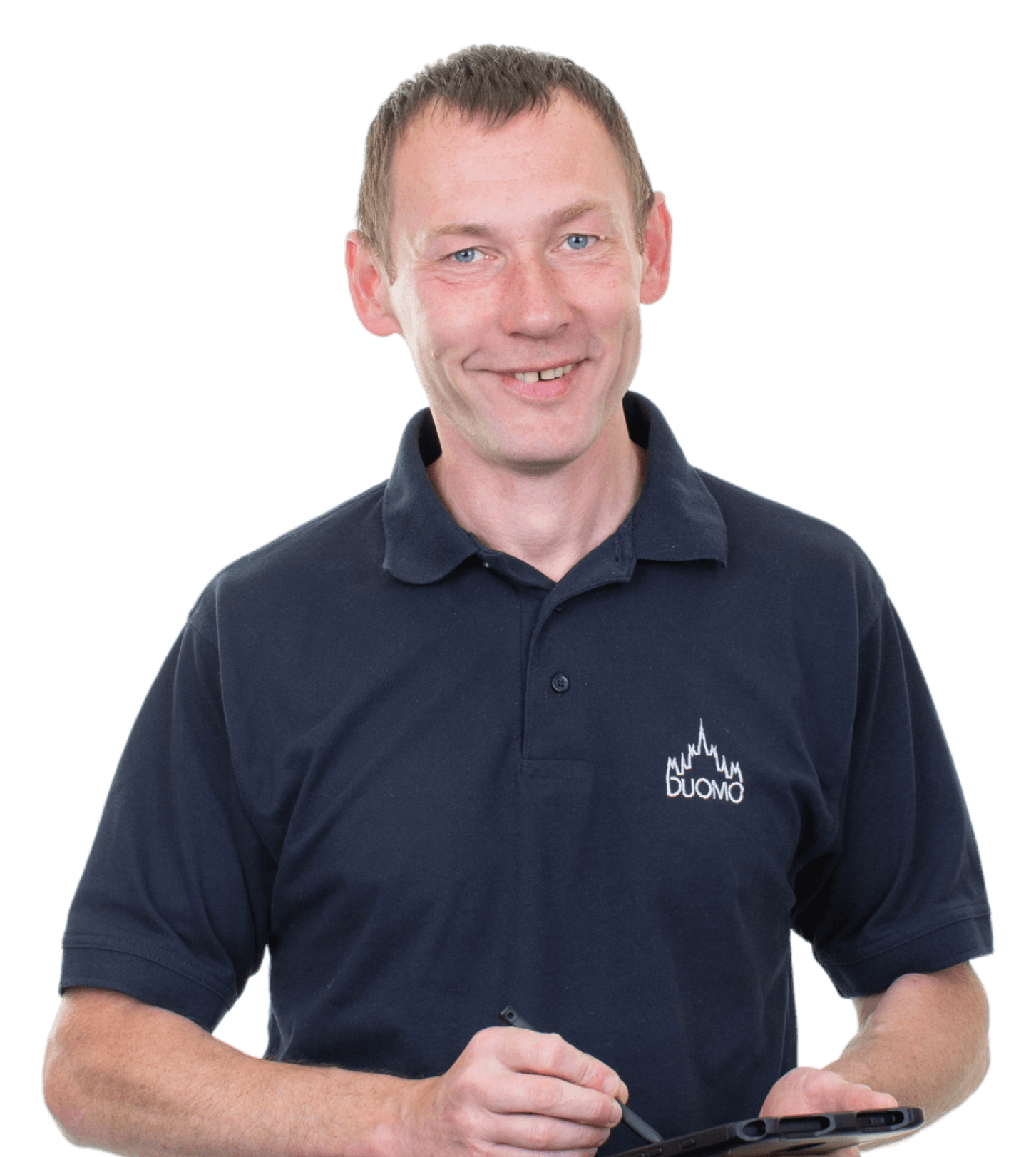 If you require technical assistance or an annual service on this product please contact us and we will be happy to help. Our qualified team of engineers are available Nationwide.