KS23 V6 – Controller for use with G161 in Laboratories
The Trio LabStart KS23 V6 is a touch-pad control panel that securely isolates and safely re-establishes the gas supply to any area which relies on manual isolation of gas outlets. Used in schools, colleges and scientific research laboratories throughout Europe. The Trio LabStart protects personnel and property from damage caused by gas leaks.
Quantity discount
Quantity
1-4
5-9
10-19
20+
Price

£

361.94

£

343.84

£

325.75

£

307.65
If the Gas supply to a science laboratory is reinstated with gas taps open an undetected gas leak will occur. The KS23 V6 Trio LabStart prevents this by checking the integrity of the downstream pipework before allowing the main gas valve to be opened. It also checks that the mechanical ventilation system is turned on before allowing gas to flow to kitchen appliances making it BS6173:2001 compliant. This unique keypad operated control panel ensures that only authorised personnel are able to initiate the gas supply as only they will know the access code.
This product allows compliance to UP/11 Edition 3 – Gas installations for educational Establishments and Department for Education Guidance document BB101.
Features
Product Details
Supply voltage: 230 V ±15%
Max out current (all relays): 3 A
Out contact operations: > 100 x 10P
External limit contact: > 3A @ 250Vac
Operating temperature: 0 - 60 °C
Dimension: 200x110x60 mm
Protection class (EN69): IP66
Maximum operating pressure: 50 mbar
*NOTE* This keypad is designed to work with the G161 only
Support
Onsite Diagnostics
If you require onsite diagnostics or technical assistance with any of our products please contact us
Service
We recommend Duomo Gas Detection products are serviced at least annually to ensure efficacy and extend sensor life. Our qualified team of engineers are available Nationwide.
Service
Datasheets
KS23 V6 Datasheet

120.69 KB | pdf

Download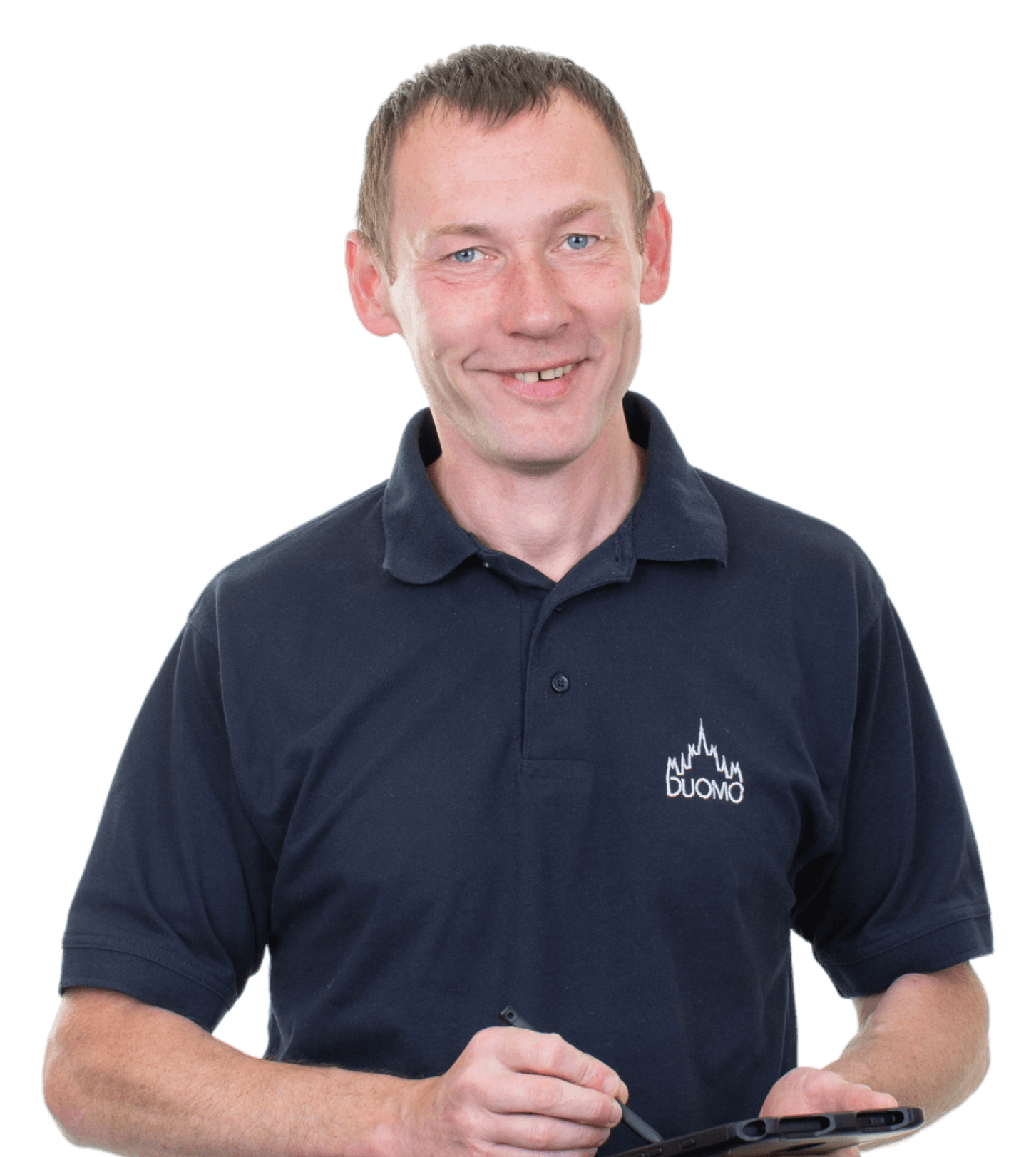 If you require technical assistance or an annual service on this product please contact us and we will be happy to help. Our qualified team of engineers are available Nationwide.