KS22 – Controller for use with G621 in Kitchens
The KS22 is the controller for the Duomo G621 Gas proving system. The Duomo Trio SafeStart system is installed in hotels, fast-food restaurants, schools, colleges and canteens. It securely isolates and safely restarts the gas supply. The KS22 also connects to ventilation monitoring and interlocking devices such as air pressure switches, power monitors and Carbon Dioxide alarms.
Quantity discount
Quantity
1-4
5-9
10-19
20+
Price

£

361.94

£

343.84

£

325.75

£

307.65
Why use a KS22 Trio Safestart?
Obviously, if the gas supply to a commercial kitchen or laboratory is started with gas taps open, a gas leak will occur. Crucially, the KS22 protects personnel and property from damage caused by gas leaks. In addition, this unique keypad operated control panel ensures that only authorized personnel are able to start the gas supply. For commercial kitchens, the ventilation system can be initiated and checked automatically by the unit before it allows gas to flow to any connected appliances.
What does the KS22 do?
Firstly the KS22 automatically checks the ventilation system is turned on before allowing gas test to commence. The KS22 checks downstream pipework for leaks – gas taps left open. Only when it is satisfied that there are no gas taps open the electrically operated gas valve is opened. All of this makes the KS22 and G621 a great system for ensuring BS6173:2009 and IGEM/UP/19 compliance.
Finally, when the gas is turned on an automatic safe shutdown will occur if:
Emergency stop push button is pressed (Duomo KOB21)

The Air proving device detects incorrect fan operation (Duomo FP45 Current monitor, ADP10 or ADP65 air pressure switch)
Low gas pressure is detected.

High levels of CO2 are detected by Duomo CO2MC or CO2 Alarm.
To chat to our Sales team about your needs please call us now on 01905 797989 or by on our contact page.
Features
Product Details
Supply voltage: 230 V ±15%
Max out current (all relays): 3 A
Out contact operations: > 100 x 10P
External limit contact: > 3A @ 250Vac
Operating temperature: 0 - 60 °C
Dimension: 200x110x60 mm
Protection class (EN69): IP66
Maximum operating pressure: 50 mbar
Support
Onsite Diagnostics
If you require onsite diagnostics or technical assistance with any of our products please contact us
Service
We recommend Duomo Gas Detection products are serviced at least annually to ensure efficacy and extend sensor life. Our qualified team of engineers are available Nationwide.
Service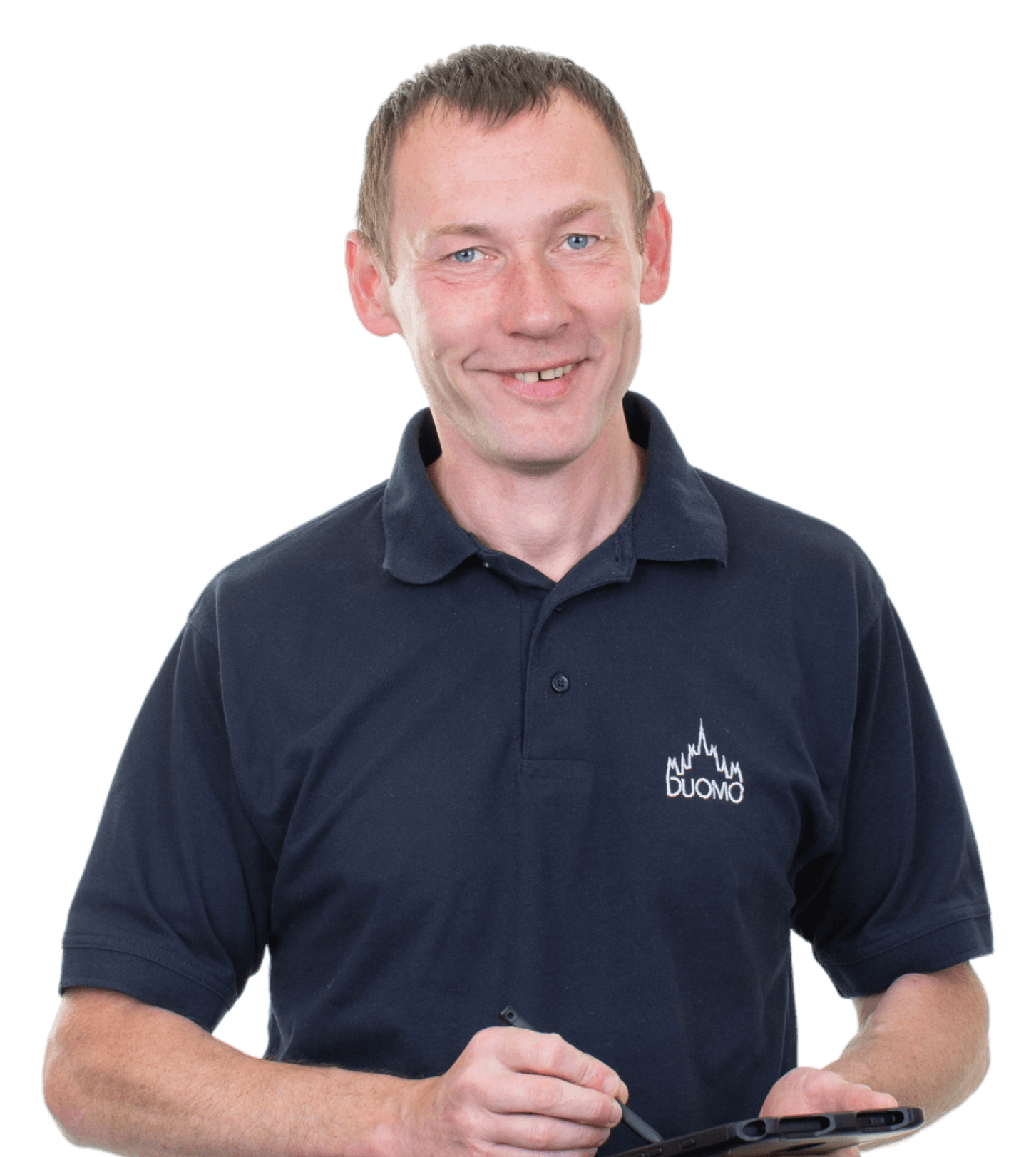 If you require technical assistance or an annual service on this product please contact us and we will be happy to help. Our qualified team of engineers are available Nationwide.