High blast torches are equipped with nozzle and venturi mixer. They use a small amount of high pressure air to pick up incoming gas at the mixer. Ten percent of the total air required is passed through a primary modified venturi which inspirates the gas flow and elevates its pressure. The suction effect allows for the use of low capacity injectors because 90% of the air required is inspirated from outside. The high pressure air valve and primary air shutter provide for wide ranges of adjustment. Injector type design of high pressure stage, prevents air feed back into the gas line.
Features
Product Details
External construction: cast iron G25
Internal pipe and orifices: AISI304
Standard nozzle: cast iron G25
Heat capacity: from 12 to 850 kW
Adequate to different types of gas: CH4/LPG/propane/etc.
Air pressure required: from 1.4 bar to 8.4 bar
Minimum gas pressure: Coke-oven gas (13 mbar), natural gas (7.6 mbar), LPG (2.5 mbar)
Incorporated compressed air adjuster
Low pressured air consumption: 10% of the quantity required for combustion
Support
Onsite Diagnostics
If you require onsite diagnostics or technical assistance with any of our products please contact us
Service
We recommend Duomo Gas Detection products are serviced at least annually to ensure efficacy and extend sensor life. Our qualified team of engineers are available Nationwide.
Service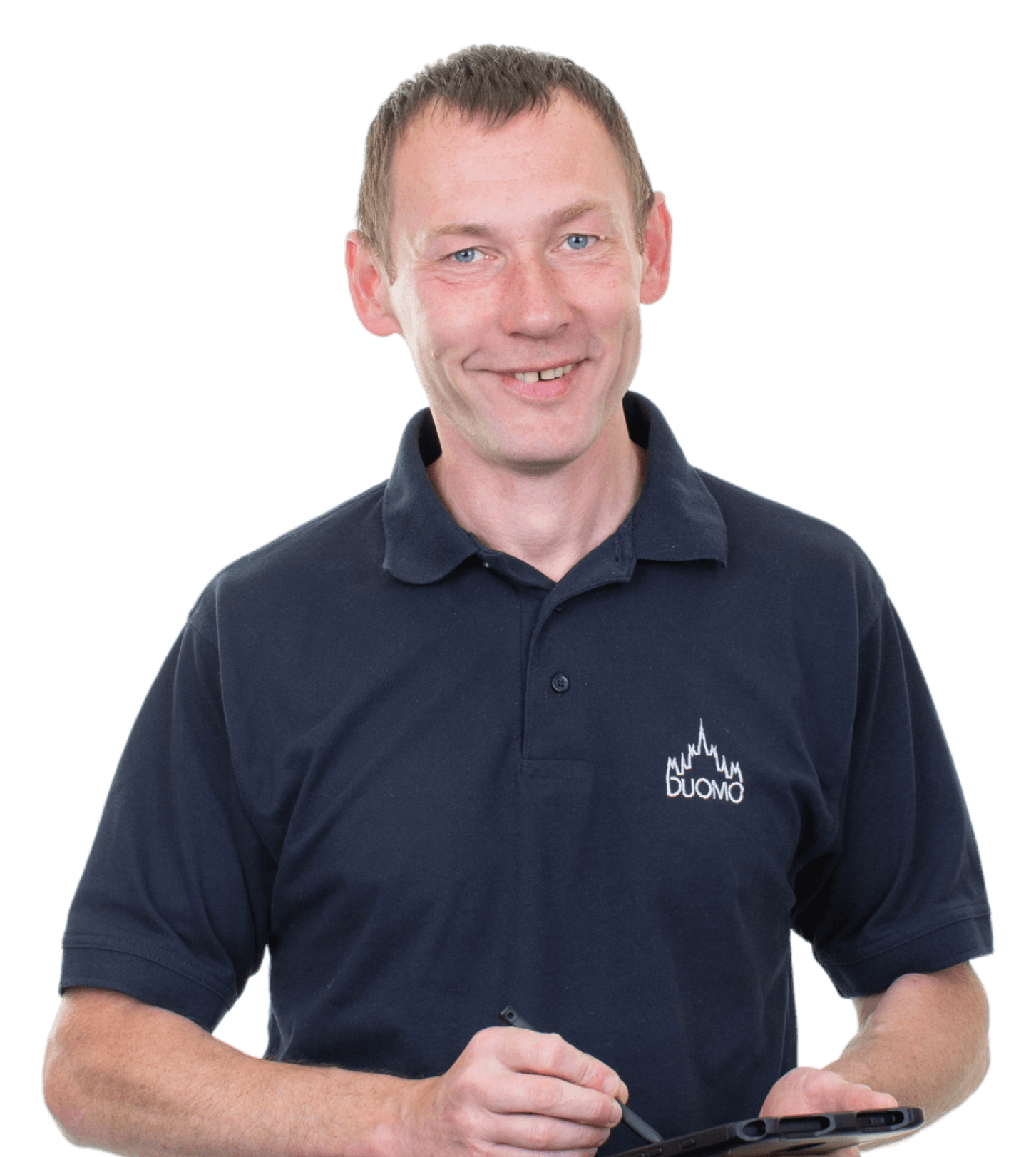 If you require technical assistance or an annual service on this product please contact us and we will be happy to help. Our qualified team of engineers are available Nationwide.