Prog-1 – Handheld Programmer for Estro Devices
Quantity discount
Quantity
1-4
5-9
10-19
20+
Price

£

477.71

£

453.82

£

429.94

£

406.05
Prog-1 is a device designed to program the communication parameters of the flame control devices of the ESTRO series and of the previous devices. The configuration may be carried out either via serial line (ECS) or infrared signals. Due to its small size and the fact it has no supply cable the device is easy to handle and use.
Features
Product Details
Supply voltage 9V DC
Operating temperature: 5 - 45°C
Storage temperature: 0 - 60°C
Electrical protection: IP40
Maximum dimensions: 145 x 85 x 39 (mm)
Weight: 250 g
Serial interface infrared or ECS (double-wire)
Distance with infrared interface 100 mm max from device
Distance with ECS interface 1 m max from device
Baud rate 4800 or 9600 ECS by wire
Data bits 8
Stop bits 1 or 2
Connectable units max 1
Support
Onsite Diagnostics
If you require onsite diagnostics or technical assistance with any of our products please contact us
Service
We recommend Duomo Gas Detection products are serviced at least annually to ensure efficacy and extend sensor life. Our qualified team of engineers are available Nationwide.
Service
Datasheets
E7061E - Handheld Programmer

970.02 KB | pdf

Download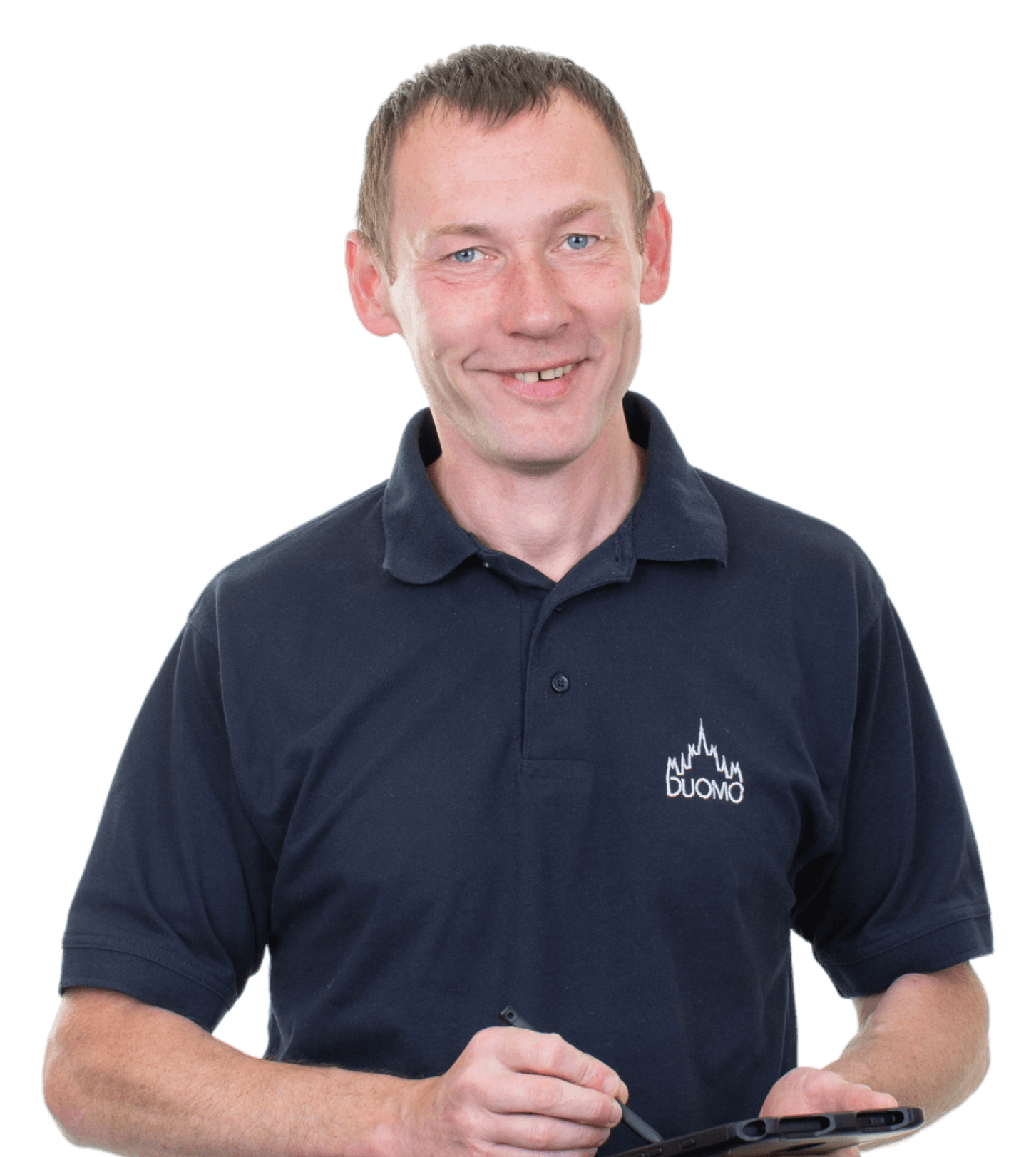 If you require technical assistance or an annual service on this product please contact us and we will be happy to help. Our qualified team of engineers are available Nationwide.