EMB-SIK-NxT series are nozzle mix burners. Gas and air are mixed only on the combustion head, thus flashback is prevented. This allows adjustments on stoichiometric ratio and excess air. The air stream as well as the particular shape of the silicon carbide flame tube create a stiff flame allowing high heat penetration in the combustion chamber. Maximum capacities are obtained with 50 mbar of air pressure.
Features
Product Details
Mixer body: Cast iron G25
Gas inlet body: Cast iron G25
Flame tubes: Silicon Carbide
Combustion head: AISI310S
Fixing flange: Fe
Pre-heated air: from 200°C to 500°C
Capacity range: from 100 to 700kW
Air and gas pressure at burner: 50 mbar
Adequate to different types of gas: CH4/LPG/propane/etc.
NxT technology
Turndown range: 1:5
Easily replaced electrodes
Support
Onsite Diagnostics
If you require onsite diagnostics or technical assistance with any of our products please contact us
Service
We recommend Duomo Gas Detection products are serviced at least annually to ensure efficacy and extend sensor life. Our qualified team of engineers are available Nationwide.
Service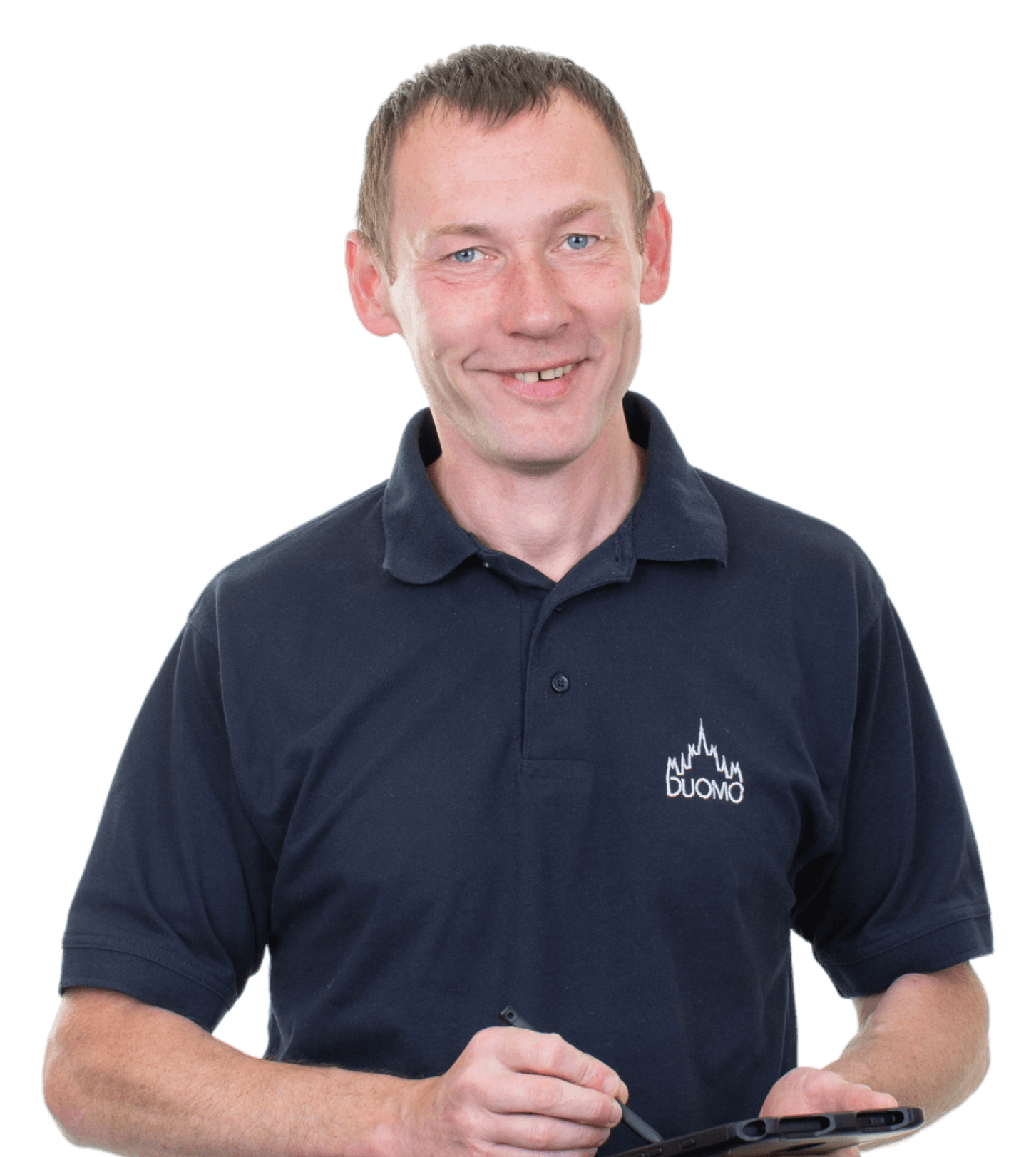 If you require technical assistance or an annual service on this product please contact us and we will be happy to help. Our qualified team of engineers are available Nationwide.