The REGE-NxT Regenerative burners are designed to operate in pairs for direct firing of high temperature furnaces. For processes such as aluminium melting and steel re-heat.
The burners take turns in firing and exhausting. With one burner firing, the second burner uses combustion products drawn through the burner (exhausting).  Preheating an alumina bed (heat exchange media).
When the burners change from exhausting to firing, air is pushed through the alumina bed to pre-heat air up to temperatures approaching 1200oC. This provides energy savings of 50% over conventional cold air systems.
Features
Product Details
Capacity: from 300 to 6000kW
Gas Types: CH4, LPG Propane.
Max Furnace Temp: 1400°C
Burner Inlet Air Press: 80mbar
Burner Inlet Gas Press: 80mbar
Combustion Fume Suction Press: -80mbar @ 250°C
Inlet Air Temp: Room Temperature
Preheated Air Temp: upto 1200°C
Flow Ratio: 3:1
Flame Speed: Up to 100m/s
Low NOx and CO
Support
Onsite Diagnostics
If you require onsite diagnostics or technical assistance with any of our products please contact us
Service
We recommend Duomo Gas Detection products are serviced at least annually to ensure efficacy and extend sensor life. Our qualified team of engineers are available Nationwide.
Service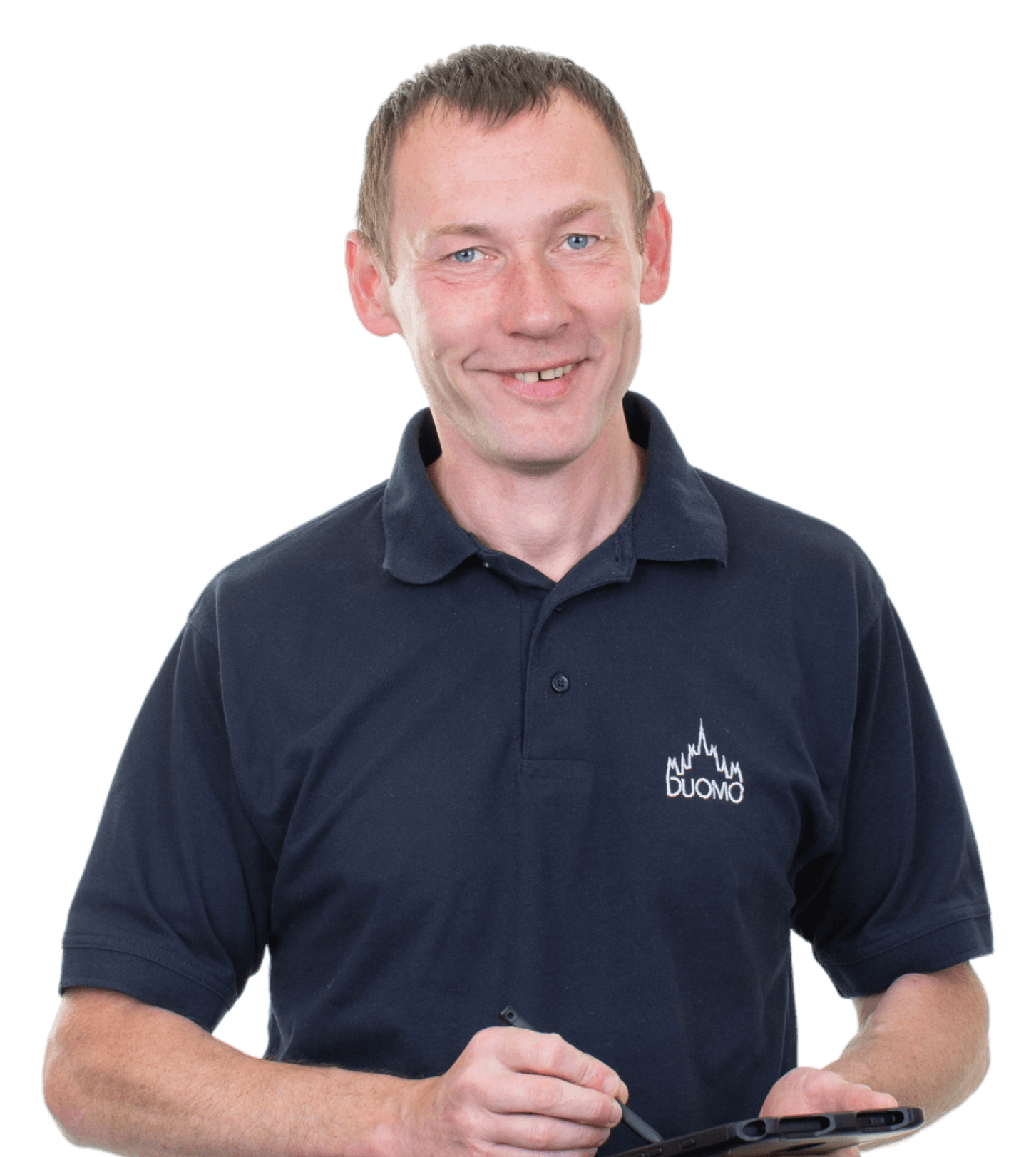 If you require technical assistance or an annual service on this product please contact us and we will be happy to help. Our qualified team of engineers are available Nationwide.