BX308 – 8 Sensor Gas Detection Controller
Discover the BX308 8 Channel Gas Controller – the ultimate solution for monitoring up to 8 toxic or explosive gas sensors. This versatile controller ensures accurate detection with its large LCD display showcasing gas levels and event readings. With options for an enclosed IP65 item or a DIN rail mounted module. The BX308 meets all market requirements and European Standards. Experience the convenience and reliability of this innovative controller. Capable of seamlessly integrating with conventional sensors for efficient gas presence monitoring.
Quantity discount
Quantity
1-4
5-9
10-19
20+
Price

£

600.60

£

570.57

£

540.54

£

510.51
You may be interested in...
Introducing the BX308 8 Channel Gas Controller, a cutting-edge solution for monitoring up to 8 toxic or explosive gas sensors. This revolutionary gas detector, available as an enclosed IP65 item or a DIN rail mounted module, is perfect for a diverse range of applications, including civil use, car parks, and industrial settings. Boasting advanced microprocessor control, the BX308 offers unparalleled accuracy and reliability in gas detection.
Equipped with analog inputs that support the 4 – 20mA range, this controller ensures precise measurement of gas levels. The impressive LCD display provides real-time monitoring of gas levels and event readings, keeping you informed and in control. Each sensor is conveniently displayed on the LCD, providing comprehensive LEL (Lower Explosive Limit) or PPM (Parts Per Million) gas level measurements.
What sets the BX308 apart is its complete programmability, allowing you to customise settings and parameters to suit your specific requirements. With max zone capacity of 8, this controller provides extensive coverage for comprehensive gas monitoring.
The BX308 also offers relay outputs, enabling seamless integration with external devices or alarm systems for enhanced safety measures. With a robust warranty of 3 years, this gas controller offers peace of mind and assurance of long-lasting performance.
But the BX308 is not the only outstanding option available. We also proudly offer the BX316 16 Sensor Controller & BXI32 – 32 Sensor Addressable Controller. These controllers harness the power of addressable sensors for even more efficient and accurate detection of toxic and explosive gases.
Choose the BX308 8 Channel Gas Controller and experience the perfect blend of technological innovation, user-friendly design, and uncompromising performance. Make safety your top priority and invest in the industry-leading gas detection solutions we offer.
Features
Product Details
Microprocessor control
Max. zone: 16
Analog input: 4 - 20mA
Range of measurement: 0 - 20% LEL
LCD display for monitoring
Fully programmable
Relay outputs
Warranty: 3 years
Support
Onsite Diagnostics
If you require onsite diagnostics or technical assistance with any of our products please contact us
Service
We recommend Duomo Gas Detection products are serviced at least annually to ensure efficacy and extend sensor life. Our qualified team of engineers are available Nationwide.
Service
Datasheets
BX308xp Datasheet

1.48 MB | pdf

Download
Why is my BX308 is not powering up?
Check that the power supply is correctly connected. If powered by the battery, check that the
is power is correctly connected
The Fault LED is illuminated, the system reports an error status.
Possible cause: The input current loop is interrupted or the sensor is not powered.
Solution: Check the connections between the sensor and the control unit for interruption. Also check presence of a voltage around 12 VDC between the "+ V" and "GND" terminals of the reference input
The Over Load Probe LED is illuminated.
Check that the power polarity has not been inverted, that no short-circuit is present, that the
sensors were not damaged during installation, that no excessive current absorption is present
The Over Load Battery LED is illuminated.
Check that the connection cables are not short-circuited, that the polarity has not been
inverted, or that the battery is not damaged.
The BX308 is repeatedly issuing an alarm.
Check that there are no gas leaks.
If the alarm signal and the FAULT indicator light turn on together, check the sensors.
The BX308 is issuing an alarm and does not shut off the devices connected to it.
Check that the wiring is correct and that the jumper that carries power to the relay has
been set properly. All relays must be free from electrical power. Check the drawing of the
connections.
Can I connect a 12Vdc solenoid valve to the BX308?
Direct connection of 12Vdc solenoid valves or sirens to the BX308xp is not permitted.
An external power unit must always be used. The BX308xp gives a max current of 200mA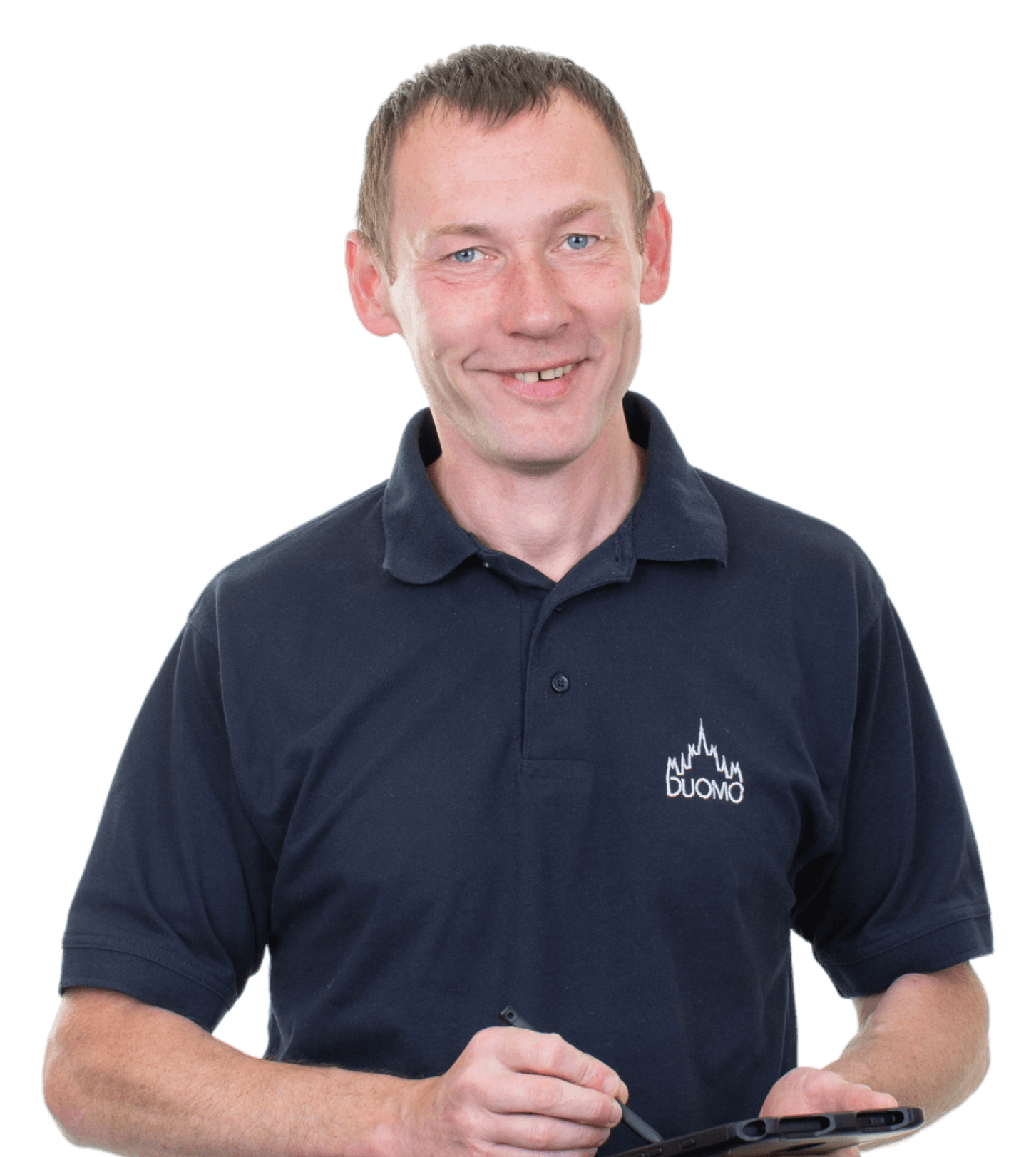 If you require technical assistance or an annual service on this product please contact us and we will be happy to help. Our qualified team of engineers are available Nationwide.