Monoblock Burners – EK Evo – Elco
Monoblock burners from 250 kW to 13500 kW in gas, light oil and dual fuel.
The design of the EK EVO is the result of a successful synergy between ELCO key features and essential design. Flexible 180° orientable air inlet, compact switch box and easy to clean glossy paint.
All EK EVO models are fully electronically controlled and they are equipped with the exclusive ELCO man-machine interface allowing simple and effective programming operations
Features
Product Details
Integrated switch cabinet (ISC System) with modular concept complete for an easy installation with: BT300 control box, fan motor direct start-up, enumerated connection terminals, three-phase electrical power supply (available as options: power regulator, speed controller, O2/CO regulator and BUS interface)
Innovative design allowing easy access to burner components for fast start-up and reduced maintenance time and space
Orientable air intake box
Products are in compliance with EN676 and EN267 European standards and with the following directives: 2014/35/EU Low Voltage Directive, 2014/30/UE EMC Directive, 2016/426/UE Gas Appliances Directive, 2006/42/EC Machinery Directive, 2011/65/EU RoHS2 Directive
Support
Onsite Diagnostics
If you require onsite diagnostics or technical assistance with any of our products please contact us
Service
We recommend Duomo Gas Detection products are serviced at least annually to ensure efficacy and extend sensor life. Our qualified team of engineers are available Nationwide.
Service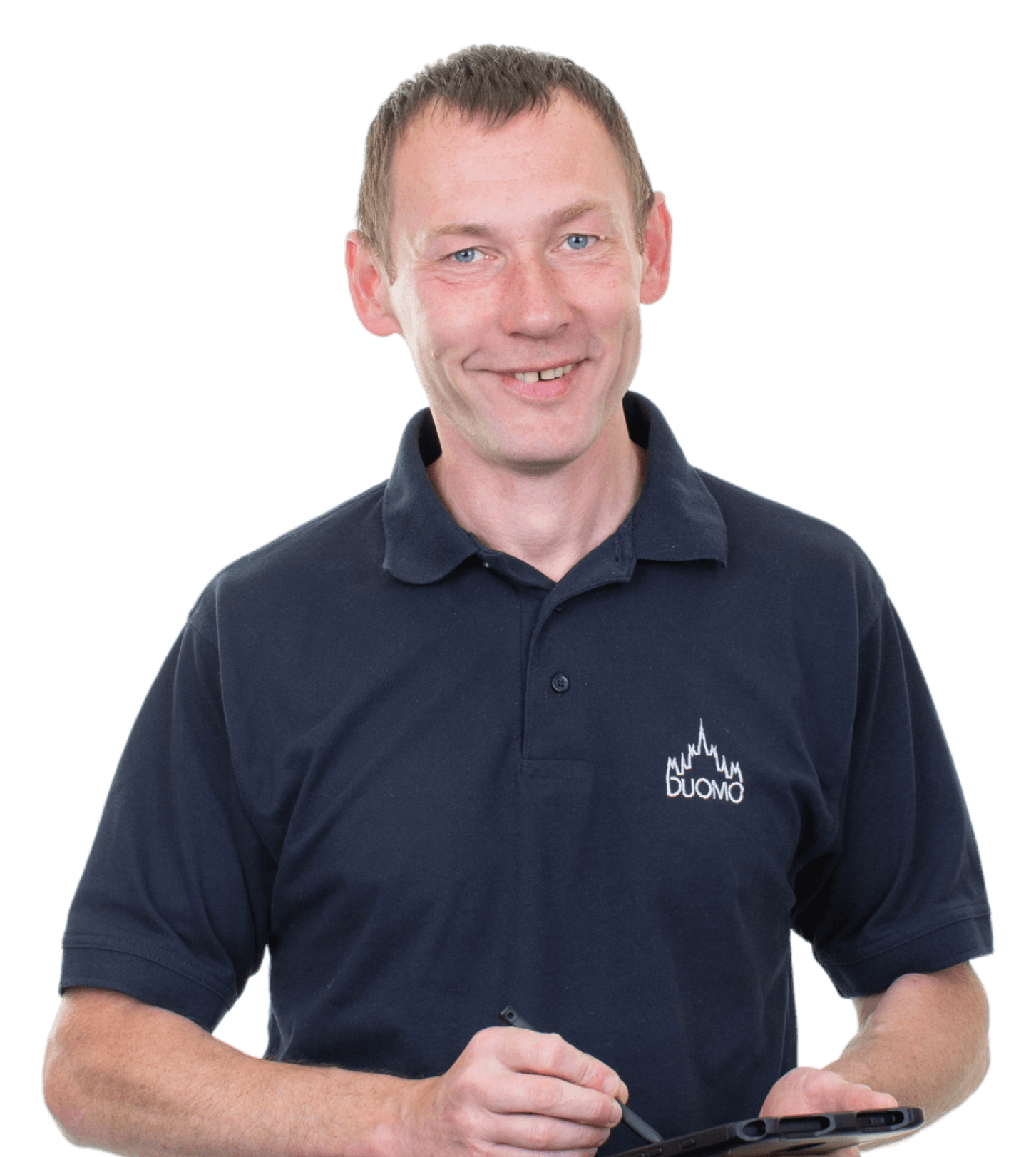 If you require technical assistance or an annual service on this product please contact us and we will be happy to help. Our qualified team of engineers are available Nationwide.