The SER combustion system of ESA-PYRONICS is a complete unit combining the burner, the radiant tube and the recuperator into a single compact device. As it passes through the SER's recuperator section, incoming combustion air is preheated by the hot exhaust gases. Burner ignition is achieved by a direct spark ignition electrode (Wand) which may be easily installed from outside without disassembling the burner. A micrometer type valve, air and gas orifices allow for accurate combustion control.
Features
Product Details
Mixer body: cast iron G25
Flame tube: AISI310
Nozzle: AISI310
External radiant tube: 25/20
Inner combustion tube: inconel
Pre-heated air: up to 400°C
Capacity range: 28 to 52 kW
Air and gas pressure at burner: 40 mbar
Suitable for different types of gas: CH4/LPG/propane/etc.
Wide turn-down range: 12:1
Excellent flame stability: excess air excess fuel on ratio firing
Low noise level
Easily replaced electrodes
Support
Onsite Diagnostics
If you require onsite diagnostics or technical assistance with any of our products please contact us
Service
We recommend Duomo Gas Detection products are serviced at least annually to ensure efficacy and extend sensor life. Our qualified team of engineers are available Nationwide.
Service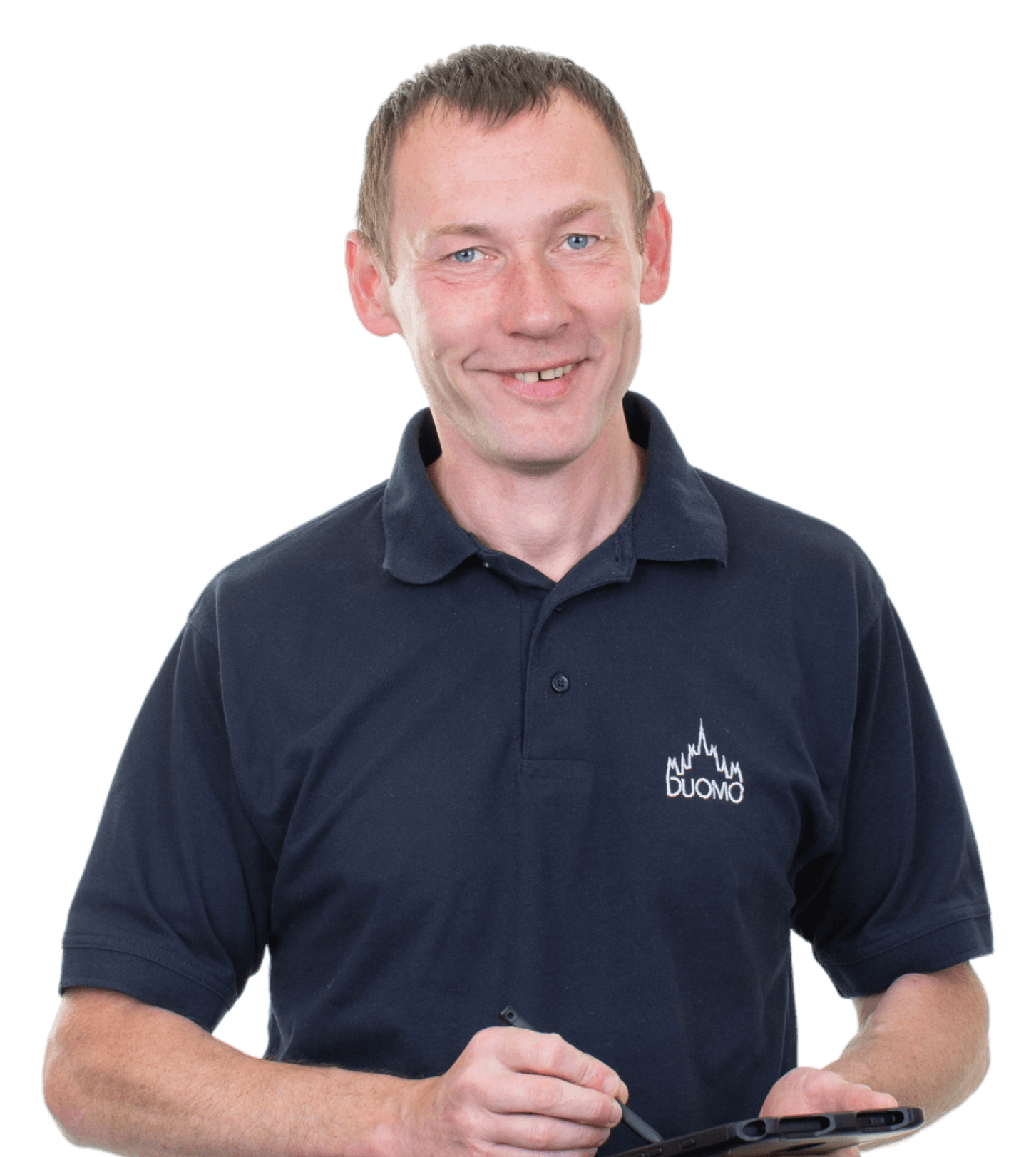 If you require technical assistance or an annual service on this product please contact us and we will be happy to help. Our qualified team of engineers are available Nationwide.